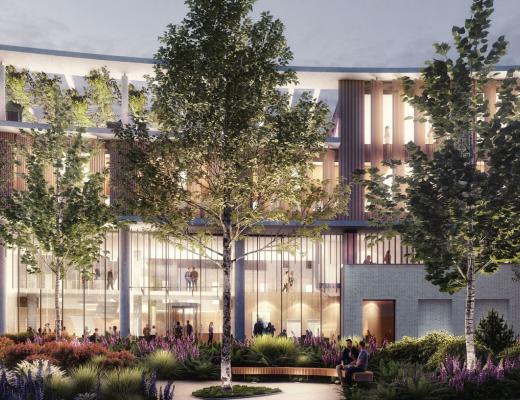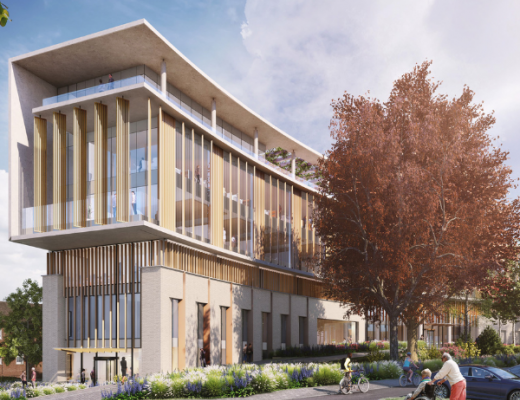 One in two of us are expected to receive a cancer diagnosis in our lifetime. It's a sobering statistic, but here at The Royal Marsden Cancer Charity we're determined to do something about it. Through our two pioneering hospitals in Chelsea and Sutton we are leading the way in research, treatment and care. But much more needs to be done to help people when they need us most.
We are embarking on our biggest project to date – to build a new, world-class cancer centre at our Sutton hospital.
The Oak Cancer Centre will bring together some of the world's best researchers to develop new drugs and treatments. The Centre will also increase clinical capacity, allowing for more than 140,000 visits from cancer patients each year. With your help, the work that will take place in this building, will improve cancer treatment and care around the world.
We have all the experience and expertise, with some of the greatest minds in cancer research and treatment working for The Royal Marsden. But we don't currently have the infrastructure we need. This centre will enable us to treat more people in a facility that has been designed to enhance their world-class care
Together we can make this building a reality. Please donate today.
Your donation will help to fund the building of the Oak Cancer Centre. If the funds raised exceed the amount needed, we will ensure further donations go to where the need is greatest in the hospital.