Banham and the March
Banham is proud to sponsor The Banham Marsden March at Home this year, to help make a difference for cancer patients at The Royal Marsden, across the UK and around the world.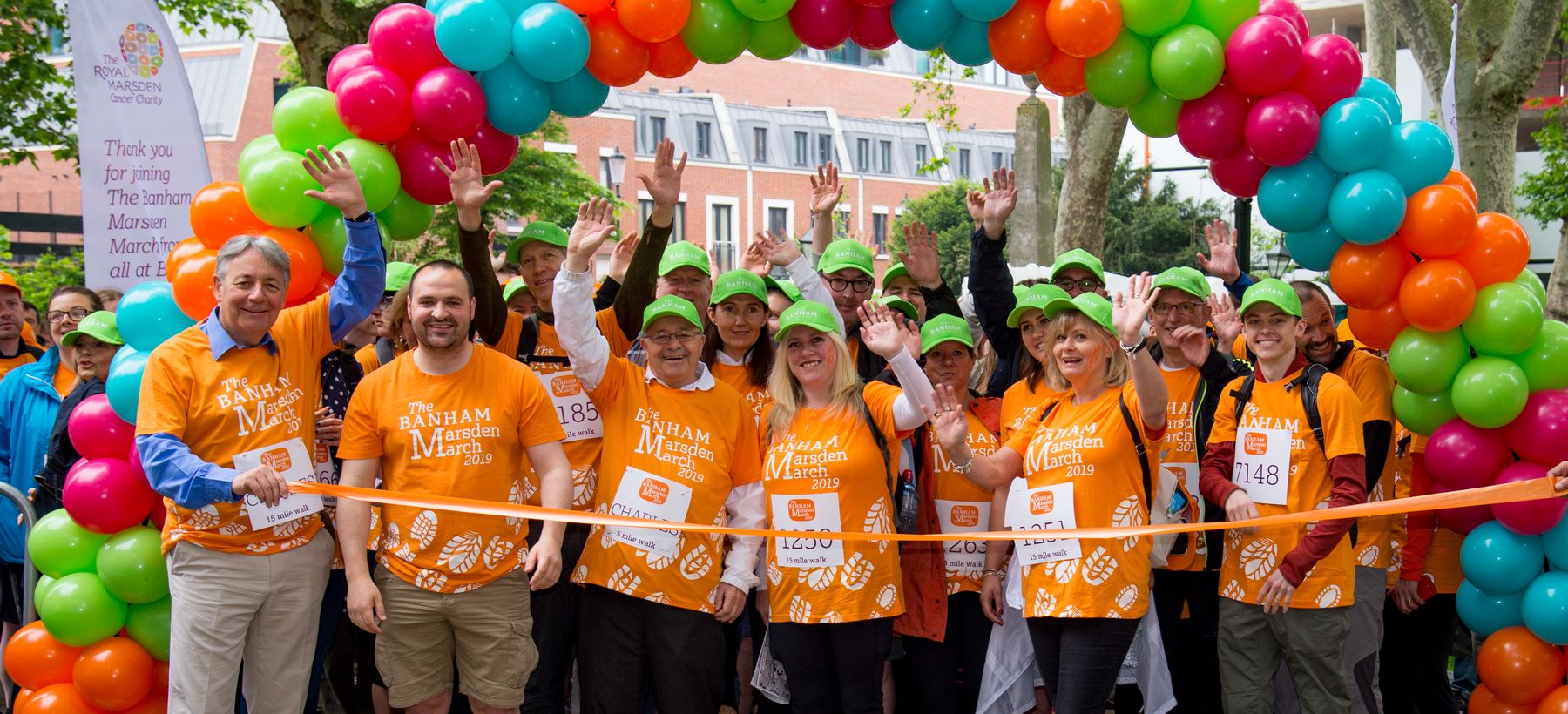 Team Banham has also walked with us every year. In the last five years over 360 members of Team Banham have taken part in the event and raised an amazing total of over £130,000! Their support has been vital in helping us make the event such a great success. 
Banham holds over 95 years of excellence in burglary prevention and is the largest supplier of security and fire systems in London and the South East. Remaining a family owned business, Banham's ethos is centred around ensuring a secure future for the next generation, reinforcing the importance of the partnership with The Royal Marsden Cancer Charity.  
Charles Hallatt, Banham's Executive Chairman said:
"The Royal Marsden Cancer Charity is a cause that is close to all our hearts at Banham and we are proud to be supporting The Banham Marsden March at Home this year.  
After the challenging circumstances presented in 2020 and 2021, we look forward to being able to take part in this special event virtually instead, to ensure we can raise vital funds to support the Oak Cancer Centre appeal. We are committed to raising awareness for this incredibly important cause, which provides patients across the country with vital care at their world-leading cancer centre. 
Supporting the Charity is more important than ever this year, and I - along with the many members of 'Team Banham' - am looking forward to walking from home this year."