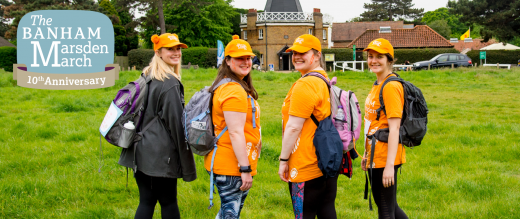 The Banham Marsden March
Join us on 20 September 2020 for the special tenth anniversary of The Banham Marsden March.
New date set for The Banham Marsden March
We are hoping to hold the event on Sunday 20 September, following the initial postponement.
As always, the health and wellbeing of our walkers is our top priority and so, whilst we are incredibly hopeful that we will be able to go ahead, we are continuing with cautious optimism and making contingency plans, should we feel we are not be able to guarantee your safety at the event.
If the September event is not able to take place, all walkers registered for the 2020 event will have their entries deferred, for free, to 2021. I hope you can appreciate that, until we know whether we will be able to go ahead, we will not be able to register new walkers, issue refunds to those who can't make it in September, or send out walker t-shirts or medals in the post. At this time, we ask for your patience.
We will be making a decision on whether we will be able to go ahead by Friday 24 July at the latest. 
Regardless of when the event takes place, we can't wait to celebrate the 10th anniversary of the event with you and recognise everything your continued support has helped us to achieve.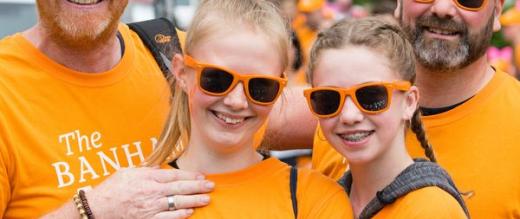 About The Banham Marsden March
Thousands of people join us every year to walk between our two Royal Marsden sites in Chelsea and Sutton. You'll find patients, families, supporters of the hospital and Royal Marsden staff all taking part and fundraising.
The choice is yours, sign up to the 15 mile walk or join us for the final leg by taking part in the 5 mile distance.
This year, you'll be able to select what time you'd like to start, so sign up soon to make sure you and your team get the time that suits you.
Taking part 
When you join us, you'll get a special tenth anniversary t-shirt, a medal, and plenty of other surprises on the day. When you cross the finish line in Sutton, there's a big party for all our walkers and spectators.  Listen to bands, unwind in a deckchair, enjoy the BBQ, or simply soak up the amazing atmosphere as we celebrate our tenth anniversary. You've earned it!
The Oak Cancer Centre
We started The Banham Marsden March in 2011 and since then you've raised more than £13 million. This incredible amount has helped The Royal Marsden to revolutionise the diagnosis and treatment of cancer and improve the lives of everyone affected by cancer, across the UK and around the world.
But we don't want to stop there. We want you to help us celebrate our first decade in style: with more walkers than ever before, and by raising £2 million for a very special cause - to help build the Oak Cancer Centre.
This brand-new centre in Sutton will help us speed up the development of life-saving treatments and ensure we can be there for everyone who needs us.
We march just to say thank you – and because we want everybody, no matter where they live, to have the same treatment and support which we had.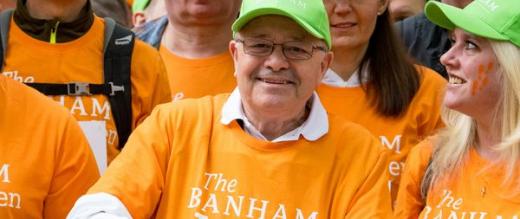 Our sponsor
The Royal Marsden Cancer Charity is proud to be working with Banham as title sponsor for The Banham Marsden March.
2020 will be Banham's sixth year of working with us and their support has been vital in helping us make The Banham Marsden March such a great success to date.
Charles Hallatt, Executive Chairman, Banham said:
Banham has proudly supported the March since 2015 with more than 360 members of our staff taking part to date, raising over £130,000. We look forward to the event's special 10th Anniversary celebrations in 2020.