Your Banham Marsden March fundraising toolkit
Here you will find everything you need to get started with training and fundraising for The Banham Marsden March. 
We've put together a toolkit of useful materials and tips to help you prepare for The Banham Marsden March and to raise vital funds for The Royal Marsden Cancer Charity. 
On this page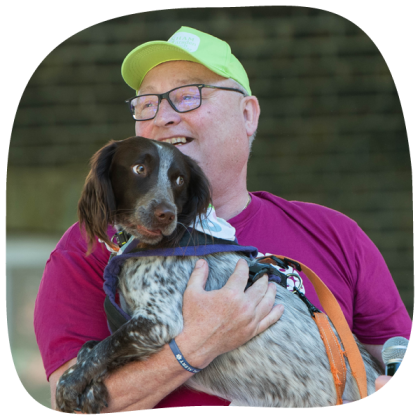 Get started with your fundraising page
With every ticket for the Banham Marsden March you have a GiveStar fundraising page ready to share with family and friends and start collecting donations. Once you have registered for the March you will be invited to claim and personalise your page.
Your Give Star fundraising page is ready and waiting!
Your training guide
Download our free training guide to help build up your fitness for The Banham Marsden March. Whether you are taking part on the 5 or 15 mile route, the guide includes a training plan for both beginner and intermediate levels to help you prepare for the 22nd of May.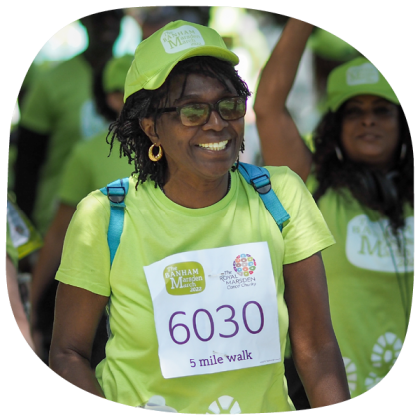 Top tips to boost your fundraising page success:
Add a profile picture - it's proven to boost your donations!
Updating your story can help you raise 25% more. Inspire you supporters by telling them why you are walking The Banham Marsden March and what it means to you. 
Set and share your goals! Family and friends will support you in your fitness and fundraising goals. Set your goals and share your progress with regular updates. Add your training updates in the 'challenge' section on your GiveStar fundraising page and don't forget to share them on social media.
Get your fundraising off the mark by making the first donation to your page. Lead by example and others are more likely to donate. 
Encourage Gift Aid. Remind supporters that they can boost their donations by 25% if they are eligible for Gift Aid.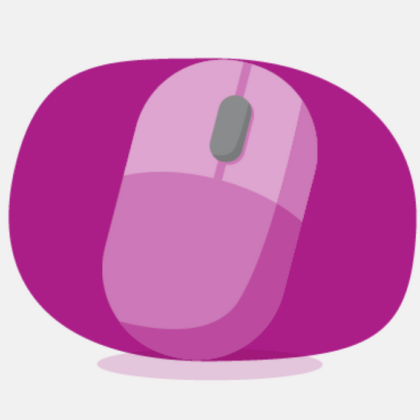 Downloadable fundraising resources:
Social media post template
Download and share these social media posts to encourage your friends and family to sponsor you. 
Email signature
Add this graphic to your email signature and invite friends, family and colleagues to join you on The Banham Marsden March 2023. Don't forget to add the link to your Givestar fundraising page too!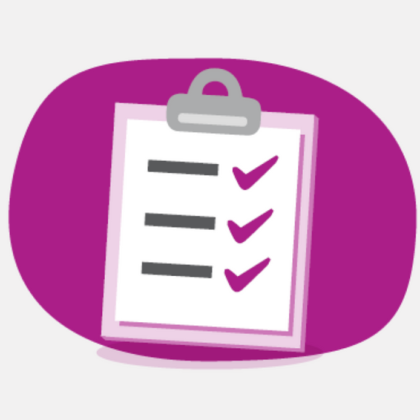 Sponsorship forms
Download and print sponsorship forms to collect any offline sponsorship. Don't forget to ask family and friends if they are able to Gift Aid their donation. 
Sweepstake template
Encourage your family and friends to take part in a sweepstake and guess how many steps you'll make while taking part in The Banham Marsden March. Ask for a donation per guess to take part and offer a prize for the person who guesses the closest number.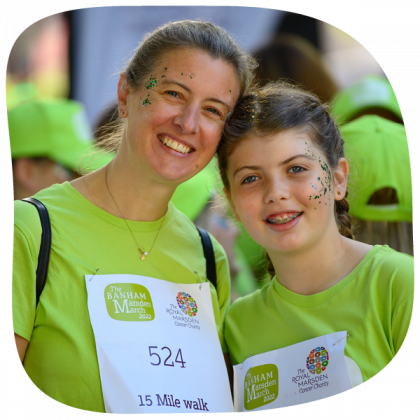 Extra fundraising ideas to help top up your total:
Ask your workplace about matched fundraising. Lots of companies have matched funding schemes which can be a really easy way of adding to your total, so check with your workplace or ask your sponsors to check whether their donation can be matched. Or, see if you can arrange a dress-down day and ask for a small donation per person.
Host a cake sale or coffee morning at school or work, or in your neighbourhood, and invite friends or colleagues. It can be in person or online. 
Have a birthday or celebration coming up? Ask for donations towards your Banham Marsden March fundraising as a gift suggestion. 
Have a clear out for cash. Spring clean around the house and sell unwanted items on eBay, or at a car boot sale. Then simply add the profits as a donation to your GiveStar page.
Host a movie night, games night or dinner party at home and ask your friends and family to donate to attend.