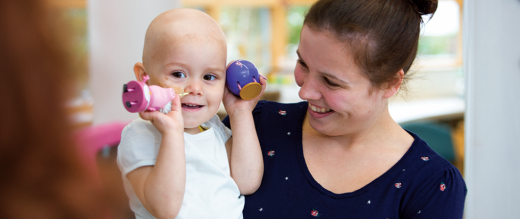 Support our work
You can help us to continue supporting those affected by cancer by making a donation today.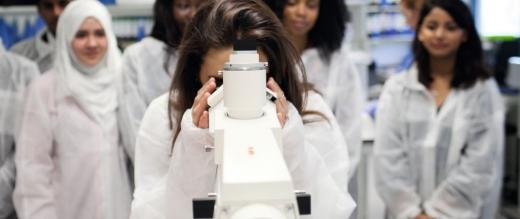 With your help The Royal Marsden can...
How we spend your money
Money raised by our supporters means The Royal Marsden can continue to provide the best possible treatment and care for patients.
Here's where we spent that money in 2018-2019.
Life-saving research - £3m
Groundbreaking research revolutionises cancer treatment and care, extending and improving the lives of cancer patients everywhere. We're committed to helping The Royal Marsden run clinical trials that save lives, and give cancer patients the very best personalised treatment. 
Within our £15 million five-year research grant, we are funding a consultant in early cancer diagnosis, dedicated to ensuring more lives are saved by diagnosing cancer sooner.
Thanks to our supporters, including a generous grant from Oak Foundation, we continue to support The Royal Marsden's Oak Paediatric and Adolescent Drug Development Unit (OPDDU). The OPDDU improves cancer survival rates in children by driving forward drug development and giving these young patients access to the latest innovative treatments.
World-leading treatment and care - £8.3m
By funding the latest research and equipment, and world-leading professionals, we can ensure that each patient is given the very best treatment and care, supported not just physically, but emotionally and psychologically too.
Patients with blood cancers now have the freedom to receive treatment in the comfort of their own homes, thanks to 20 new 'chemo backpacks'. This gives them more control over their lives and ensures The Royal Marsden can care for even more cancer patients.
This year we also funded a new Robotic Nursing Fellowship to support The Royal Marsden's comprehensive programme of robotic surgery and drive forward advanced techniques in patient care.
State-of-the-art equipment - £7.1m
The Royal Marsden is constantly striving to give cancer patients the best care possible. Our funding gives them access to state-of-the-art equipment, enabling new advances in cancer research and care that benefits cancer patients everywhere.
The NovaSeq 6000, the latest in DNA sequencing technology offers new ways to diagnose cancer earlier, and enables the development of treatment plans tailored to each patient.
In 2011, The Royal Marsden Cancer Charity funded a CyberKnife machine which can deliver radiation to patients with pinpoint accuracy, meaning less healthy tissue is damaged during treatment. Promising early results of the international PACE trial – which has been using CyberKnife to assess the benefits of different kinds of treatment for prostate cancer – give further hope to prostate cancer patients.
Modern patient environments - £8.3m
The cancer journey can be uncertain and frightening, and we understand the profound effect a welcoming, dignified environment can have on a patient's experience – from the moment they are diagnosed through treatment and beyond. Your support ensures cancer patients, their friends and loved ones can have the best possible experience during this time.
Patient environments across The Royal Marsden are designed to be appropriate to the needs of the patient and their family and friends, including garden spaces for both adults and children which can provide opportunities to relax away from the clinical environment.
Our funding supported the leading Critical Care Unit at The Royal Marsden, a facility specially designed, equipped and staff ed to offer exceptional care for critically ill cancer patients.
Fundraising costs - £4.5m
These are the direct costs that the Charity incurs in order to raise voluntary income. It costs money to raise money but we continuously look to make savings wherever we can.
Our fundraising activities currently include a £70 million appeal for The Oak Cancer Centre, to be built at The Royal Marsden in Sutton.
This exciting development will be a hub for innovation and discovery - bringing together over 300 clinical researchers alongside our patients in one building, for the first time.
Investment and property management - £0.2m
Our investment portfolio supports the funding of major capital developments and research projects.
At The Royal Marsden Cancer Charity our aim is to maintain the short to medium term value of the portfolio in real terms with a low-to-medium risk portfolio.
Your support means we continue to be there for everyone who needs us
With your help we can ensure our nurses, doctors and research teams can provide the very best care and develop life-saving treatments which are used here in the UK and around the world.
From funding state-of-the-art equipment and groundbreaking research, to creating the best patient environments, we never stop looking for ways to improve the lives of people affected by cancer.