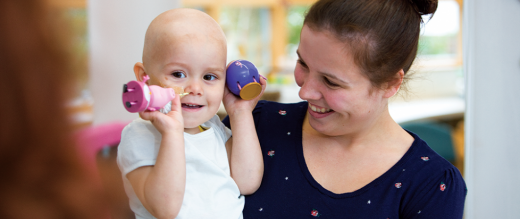 About us
The Royal Marsden Cancer Charity raises money solely to support The Royal Marsden, a world-leading cancer centre.  
Your support means we continue to be there for everyone who needs us
With your help we can ensure our nurses, doctors and research teams can provide the very best care and develop life-saving treatments which are used here in the UK and around the world.
From funding state-of-the-art equipment and ground-breaking research, to creating the best patient environments, we never stop looking for ways to improve the lives of people affected by cancer.
How we spend your money
Money raised by our supporters means The Royal Marsden can continue to provide the best possible treatment and care for patients.
Here's where we spent that money in 2015-2016.
Research - £2m
The Royal Marsden runs a pioneering drug development programme of clinical trials, currently treating over 42,000 patients - more than any other specialist centre in the UK.
Working with The Institute of Cancer Research, we take a bench to bedside approach, turning scientific advances into treatments for patients, giving them a higher chance of survival or improved quality of life.
Your support helps to make these trials a reality. We also invest in research infrastructure, such as our world class facility, the Ralph Lauren Centre for Breast Cancer Research.
Treatment and care - £4.5m
Everyone's cancer is different so we take a personalised approach to make sure outcomes are the best that they can be for every patient.
Money raised goes towards a huge range of treatments and services for patients at every stage of their cancer journey. For example, work funded by the charity helps patients to manage side-effects, reducing time spent in hospital.
Our Gastrointestinal and Nutrition Team doesn't see side effects as inevitable - they can be treated and improved, even cured.
And in the Oak Centre for Children and Young People, we fund a team of play specialists who meet every patient and assess what support they need to help them to cope with their treatment fears and anxieties.
Equipment - £4.5m
Technological advances mean faster diagnoses and improved treatment options, so we rely on access to state-of-the-art equipment giving maximum diagnostic capability and treatment precision.
Thanks to our supporters we were able to buy the da Vinci surgical robots, allowing surgeons to conduct complex operations with exceptional control on hard to reach tumours and previously inoperable cancers.
By pioneering the use of equipment like this we have been able to influence treatment and outcomes right across the NHS for the benefit of cancer patients everywhere.
Patient environments - £3.7m
The very best patient environments are vital to ensuring the best possible experience for patients during their cancer journey and are linked to patient outcomes and recovery times.
So your support means that The Royal Marsden can ensure these issues are at the heart of any ward or unit redevelopment.
Space, lighting, colour and noise have an impact on individual comfort and are taken into consideration when designing clinical environments.
For example, the Reuben Foundation Imaging Centre was designed with special windows, image panels, audio-visual equipment and natural light to enhance wellbeing for our patients.
Running costs - £2.8m
These are the direct costs that the Charity incurs in order to raise voluntary income. It costs money to raise money but we continuously look to make savings wherever we can.
Currently, 80 pence in every £1 donated is able to be spent on our beneficiaries.
Our fundraising activities currently include a £50 million appeal for The Clinical Care and Research Centre, a building at The Royal Marsden, Sutton. This is our biggest fundraising appeal yet and was launched in 2015 by The Royal Marsden's President, HRH The Duke of Cambridge.
Investment and property management - £0.3m
Our investment portfolio supports the funding of major capital developments and research projects.
At The Royal Marsden our aim is to maintain the short to medium term value of the portfolio in real terms with a low-to-medium risk portfolio.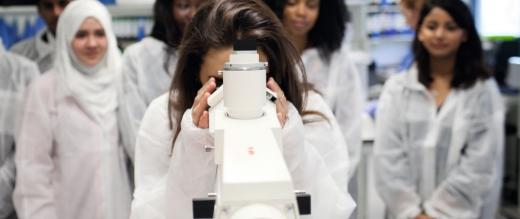 With your help The Royal Marsden...
pioneers the very latest in cancer treatments and technologies; the use of precise intensity modulate radiotherapy for head and neck cancer trials were so successful it was rolled out across the NHS

can fund clinical research posts and trials with over 800 clinical trials open at any one time

​​​​​​pioneered the use of the da Vinci S robot, along with the UK's first robotic fellowship programme to train surgeons in advanced surgical techniques to treat prostate cancer patients; the da Vinci S is now in use in over 20 NHS Trusts across the UK

can work with its academic partner to develop powerful drugs such as abiraterone for prostate cancer and tamoxifen for breast cancer