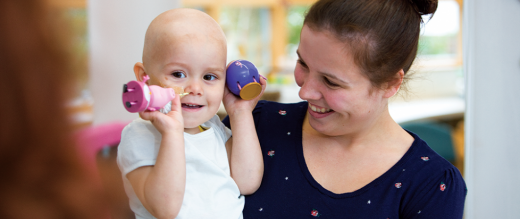 About us
The Royal Marsden Cancer Charity raises money solely to support The Royal Marsden, a world-leading cancer centre.  
Your support means we continue to be there for everyone who needs us
With your help we can ensure our nurses, doctors and research teams can provide the very best care and develop life-saving treatments which are used here in the UK and around the world.
From funding state-of-the-art equipment and groundbreaking research, to creating the best patient environments, we never stop looking for ways to improve the lives of people affected by cancer.
How we spend your money
Money raised by our supporters means The Royal Marsden can continue to provide the best possible treatment and care for patients.
Here's where we spent that money in 2016-2017.
Life-saving research - £21.4m
The money you raise has meant we have been able to commit to raising £15 million to support The Royal Marsden's pioneering drug development programme of clinical trials that currently treat over 42,000 patients - more than any other specialist centre in the UK.
Working with The Institute of Cancer Research, we take a bench to bedside approach, turning scientific advances into treatments for patients and giving them a higher chance of survival or improved quality of life.
We also invest in research infrastructure. Such as our world class facility, the Ralph Lauren Centre for Breast Cancer Research – where clinicians and scientists work together to identify the best treatments.
And we committed to raising £3.2m to give more young people access to innovative drugs that show promise in successfully treating their cancers.
World-leading treatment and care - £4.9m
Physically and emotionally, cancer affects everyone differently and we care for the whole person, not just their illness. Money raised by you enables us to provide personalised treatment and care that meets the specific needs of every patient who walks through our doors.
Last year, our fantastic supporters worked tirelessly to help raise the money to fund our team of play specialists so they can continue to provide the tailored support every young patient needs to prepare for their treatment and cope with the impact this has on their lives.
Our supporters' tremendous efforts also helped to fund a range of care services throughout the past 12 months which have significantly improved the emotional wellbeing of many of our patients and helped them feel more in control of their situation.
State-of-the-art equipment - £3.6m
Your support funds equipment that delivers faster and more accurate diagnosis, more effective and less invasive treatments and facilitates exceptional personalised care.
In the last year, we turned our supporters' money, time and energy into leading-edge radiotherapy equipment which will benefit cancer patients for years to come, including the UK's first MR Linac machine, a new TrueBeam linear accelerator and Agility beam-shaping technology for two existing linear accelerators.
Last year, our supporters' fantastic efforts also helped to purchase diagnostic equipment, such as two new mammography machines, that will give doctors a clearer understanding of patients' cancers and provide them with more tailored treatments.
Modern patient environments - £0.6m
We know that welcoming, dignified and peaceful environments can significantly enhance the physical health and emotional wellbeing of our patients and their families. That's why we continue to fund the creation of new, quality environments and the refurbishment of existing spaces so that they meet the very best standards.
Over the past year, this included refurbishing the Parents' Room at our Oak Centre for Children and Young People and the waiting room for children and adolescents in our main radiotherapy department.
Both of these refurbishments are resulting in significant benefits for our younger patients and their families.
Running costs - £3.3m
These are the direct costs that the Charity incurs in order to raise voluntary income. It costs money to raise money but we continuously look to make savings wherever we can.
Currently nearly 83p in every £1 donated is able to be spent on our beneficiaries.
Our fundraising activities currently include a £50 million appeal for The Clinical Care and Research Centre, to be built at The Royal Marsden in Sutton.
This exciting development will be a hub for innovation and discovery - bringing together over 300 clinical researchers alongside our patients in one building, for the first time.
It's our biggest fundraising appeal yet, launched in November 2015 by our President, HRH The Duke of Cambridge.
Investment and property management - £0.3m
Our investment portfolio supports the funding of major capital developments and research projects.
At The Royal Marsden Cancer Charity our aim is to maintain the short to medium term value of the portfolio in real terms with a low-to-medium risk portfolio.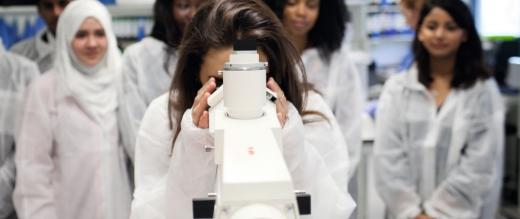 With your help The Royal Marsden...
pioneers the very latest in cancer treatments and technologies; the use of precise intensity modulate radiotherapy for head and neck cancer trials were so successful it was rolled out across the NHS

can fund clinical research posts and trials with over 800 clinical trials open at any one time

​​​​​​pioneered the use of the da Vinci S robot, along with the UK's first robotic fellowship programme to train surgeons in advanced surgical techniques to treat prostate cancer patients; the da Vinci S is now in use in over 20 NHS Trusts across the UK

can work with its academic partner to develop powerful drugs such as abiraterone for prostate cancer and tamoxifen for breast cancer