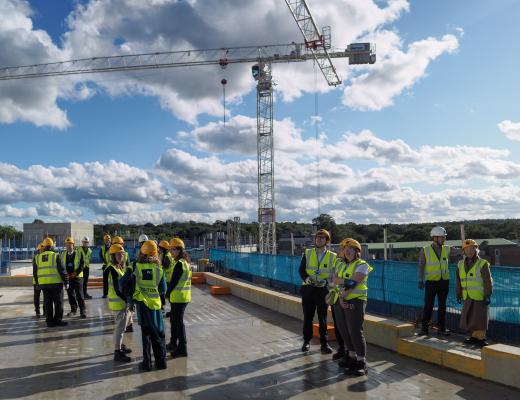 The Oak Cancer Centre
Will speed up the development of life-saving treatments and make sure we can be there for everyone who needs us. Help us build hope, brick by brick.
The Royal Marsden gives hope to patients and their families every day. But the face of cancer research is changing and the number of people who need our help increases every year. That's why we're fundraising to build the Oak Cancer Centre.
The Oak Cancer Centre in Sutton will speed up the translation of world-leading research into breakthroughs in treatment and care, transforming the lives of cancer patients at The Royal Marsden and beyond. 
After the incredible success of our fundraising appeal to date, we still need your help to raise the final millions to make the centre a reality.