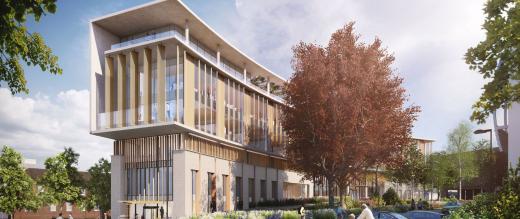 The Oak Cancer Centre
With your help, we will open the Oak Cancer Centre in 2022.  This brand-new centre in Sutton will help us speed up the development of life-saving treatments and ensure we can be there for everyone who needs us. 
About the Oak Cancer Centre
Your donations from The Banham Marsden March 2020 will mean we can:
Be there for everyone who needs us
One in two people will receive a cancer diagnosis in their lifetime, meaning more people need our help. However, our Sutton hospital is reaching capacity. With your support we can build this new centre, giving more patients access to our expert treatment and care.
Create peaceful and welcoming patient environments
The money you raise will help ensure our patients' comfort and dignity at a time when they are likely to be feeling vulnerable. The new centre will have welcoming clinics and spacious waiting areas which will help enhance patients' physical health and emotional wellbeing.
Bring our world-leading researchers together
Currently our world-leading research teams in Sutton are spread out across the site. We need your help to bring them under one roof, enabling researchers to share knowledge and ideas, leading to the development of new treatments.
Improve earlier diagnosis and therefore survival
The earlier cancer is diagnosed, the greater the chance of survival. With your help we can expand our diagnostic facilities, doubling our capacity to see people with suspected symptoms of cancer.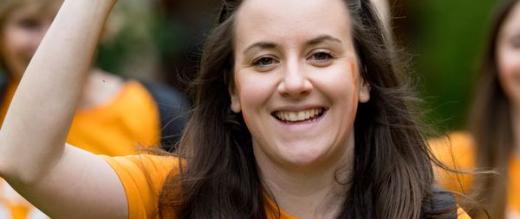 Help us reach our target
We need your support to make this brand new facility a reality. 
Join us at The Banham Marsden March on Sunday 03 May and raise vital funds to help build this world-leading centre.
Every step you take of the 5 or 15 mile walk will help us build the Oak Cancer Centre.