900-miles in the saddle for cancer research
Inspired by his own experience with cancer, Chris Salmen, a pharmacist at The Royal Marsden has completed an epic cycle across Spain to fundraise for The Royal Marsden Cancer Charity.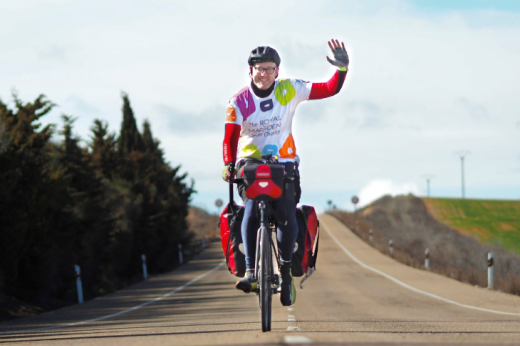 Cycling across Spain for cancer research, treatment and care 
Over the course of 12 days, Chris cycled an epic 900-miles from Faro in Portugal to north of Seville in Spain, before heading to the Pyrenees.  
"I hadn't done much training, so I started off with 40 miles a day. I ended up going through three bicycle chains over the course of the route! The landscape was breathtakingly beautiful and always changing. The Spanish people were also so accommodating, especially when I told them what I was raising money for. They offered me free coffees and extra clothing that I needed along the way."  
Through his efforts, Chris has raised £1,764 which will help The Royal Marsden to continue to deliver the very best research, treatment and care, helping patients in the UK and around the world.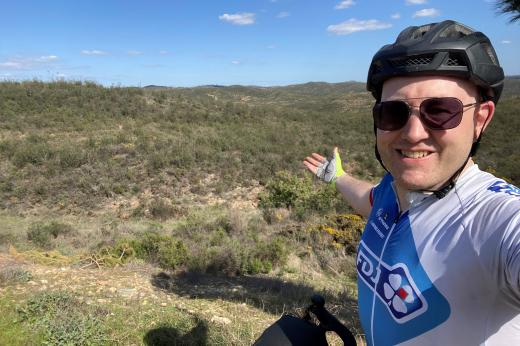 Chris completed his incredible challenge to mark the 25th anniversary of being treated for lymphoma.  
"I was treated for lymphoma as a teenager at my local hospital, where one of my doctors had trained at The Royal Marsden. I thought the cycle was a nice way to mark the anniversary of my treatment. My experience drove me to want to gain a greater understanding about the cancer treatments we have. I also wanted to give back to the carers and health service that looked after me."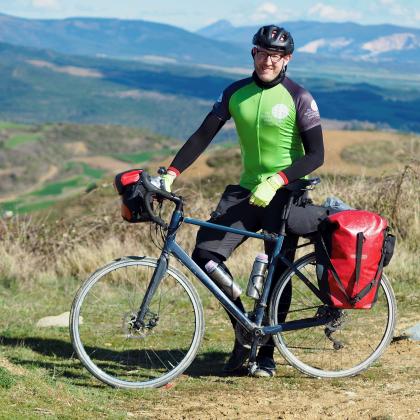 Chris joined The Royal Marsden in 2005 and now works as a specialist pharmacist in haematology. In his role he works with patients at The Royal Marsden, conducts assessments and makes medication recommendations. 
"I love my job - there's a great ethos at the hospital. Although I was out there on my own doing my cycling challenge, I still had tremendous support from my colleagues, with them sending me messages as I posted updates online. It felt like they were with me every step of the way."
"It was an incredible adventure and I'd love it if it gives some hope to others. I know that it can be difficult to see the end of treatment when you're in the middle of it. Seeing people go on to do adventurous things after cancer,  and still being fit enough to do so 25 years on, would have inspired me when I was in that position." 
Interested in fundraising for us?
From sponsored runs to cycle challenges, get the satisfaction of knowing you've raised funds for a brilliant cause. It all starts here, by finding the perfect fundraising event to suit you. 
Discover more inspiring stories on our blog