Breakthrough treatments for oesophageal cancer patients
Two new treatment options using immunotherapy for patients with advanced oesophageal cancer have shown significantly improved long-term survival, according to a study conducted at The Royal Marsden NHS Foundation Trust.
Immunotherapy treatments for oesophageal cancer
The results of CheckMate 648 study, presented at the American Society of Clinical Oncology (ASCO) conference on Saturday 5 June, report benefits of immunotherapy treatments for advanced oesophageal squamous cell carcinoma cancer that could transform the treatment for this incurable disease.
The global randomised phase III study enrolled 970 patients with previously untreated, unresectable advanced, recurrent or metastatic oesophageal cancer. Patients were randomly selected to receive treatment with immunotherapy (nivolumab) and chemotherapy (5-fluorouracil and cisplatin); two immunotherapy drugs (nivolumab and ipilimumab); or chemotherapy alone. The trial found patients who received treatment on the two immunotherapy arms had significantly better survival compared to those who received chemotherapy alone.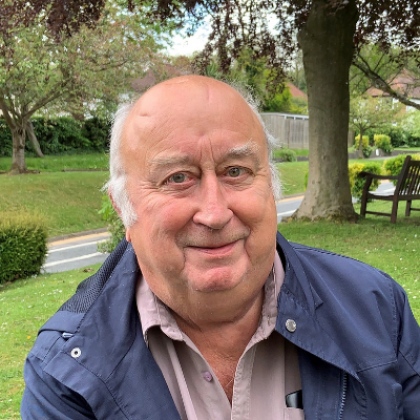 Roy's clinical trial
Royal Marsden patient, great-grandfather Roy Norwood, 76, was randomised to the chemotherapy and nivolumab arm and received his treatment in The Royal Marsden Cancer Charity funded West Wing Clinical Research Centre. He said: "I was diagnosed with oesophageal cancer in 2019 and was told about the trial running at The Royal Marsden. I did not have to think about whether I would go on it or not because I did not have any other options.
"The treatment has gone really well, and my doctor has been pleased with the way I have responded. Last summer after a year of treatment I was told I was cancer free which was more than I could have ever hoped for. The disease came back a few months later but I am still on treatment and have a good quality of life. I consider myself very lucky as without the trial I would not be here."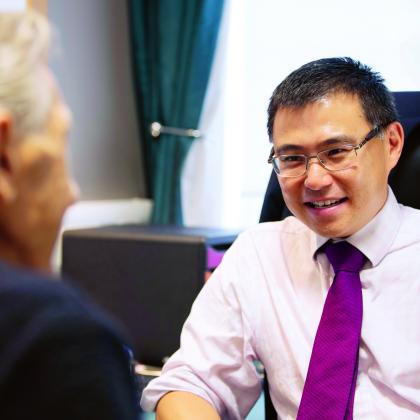 Dr Ian Chau, Consultant Medical Oncologist at The Royal Marsden and Reader at The Institute of Cancer Research, London, presented the CheckMate 648 study data at ASCO, said: "After decades of little progress in using chemotherapy for oesophageal cancer, this study has found not one but two new treatment options using immunotherapy to extend life for these patients with this uncurable disease.
"We have found a proportion of our patients at The Royal Marsden have become long term survivors of this disease which up until now has had a very poor survival rate. This could have practice- changing impact for patients globally in the future."
Professor David Cunningham, Director of Clinical Research at The Royal Marsden, said: "The results of this trial have shown that patients with advanced squamous oesophageal cancer who have immunotherapy have improved outcomes over chemotherapy alone. This is a real milestone in this disease which has been one of the most-hard to treat cancers."
Research at The Royal Marsden is funded by The Royal Marsden Cancer Charity and National Institute for Health and Care Research. CheckMate 648 trial was funded by Bristol Myers Squibb.
Read more stories on our blog