Celebrating the Queen's Platinum Jubilee
Young patients at The Royal Marsden have shown their artistic flair with a creative project in celebration of Her Majesty the Queen's Platinum Jubilee celebrations.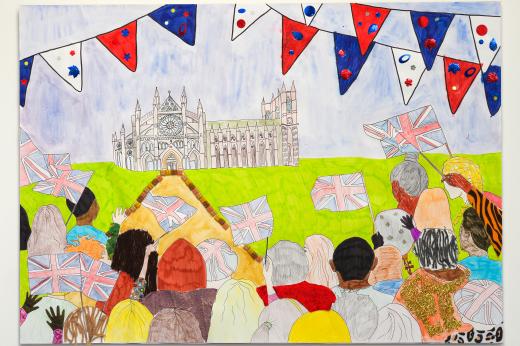 The artwork, on display in the Radiology department at our Sutton site, has seven panels marking the seven decades of the Queen's reign.  
The idea was spearheaded by Play Assistant Beatrice Heath, who is part of a team of play specialists who work at the Oak Centre for Children and Young People to support young patients through their cancer treatment. Funded by The Royal Marsden Cancer Charity, the team provide fun activities and therapeutic play to help support children in preparation for procedures and in adjusting to hospital surroundings.  
Beatrice said: "I started talking to the children about the Queen, if they recognised her and what she meant to them - and the idea grew from there.  
"My idea initially was for it to be put up in the playroom. However, thanks to support and collaboration from the school room on McElwain ward, one of our talented volunteers and many others, we were able to find somewhere prominent in the hospital to display it."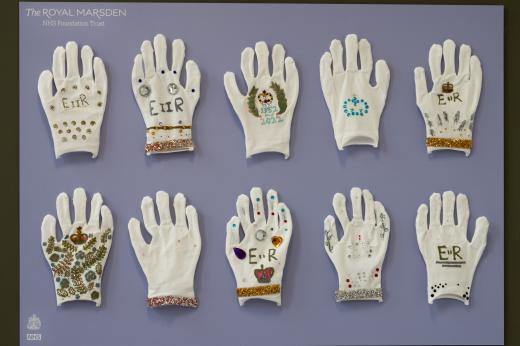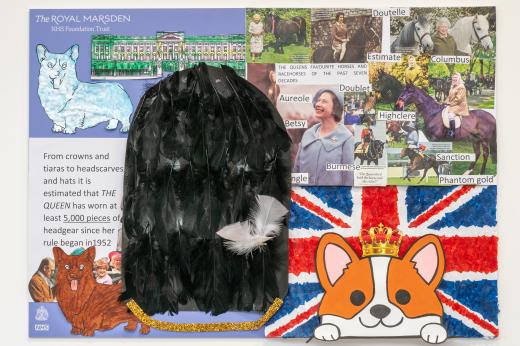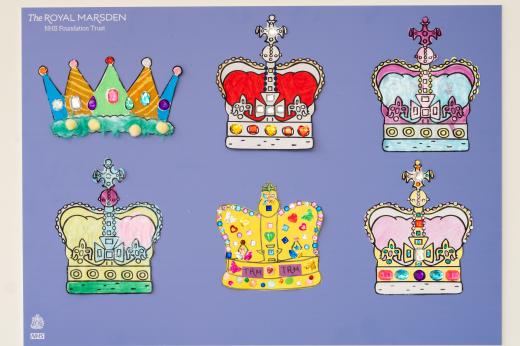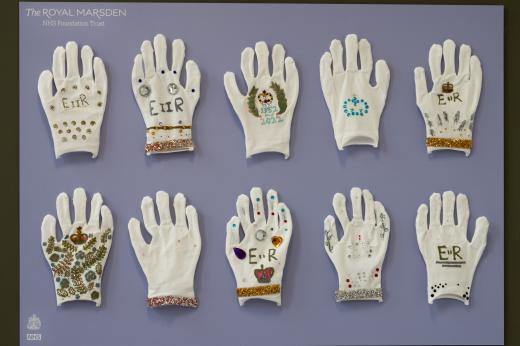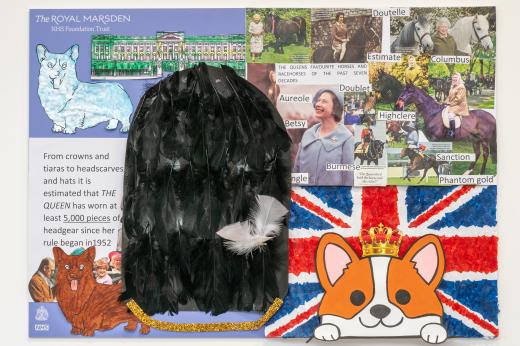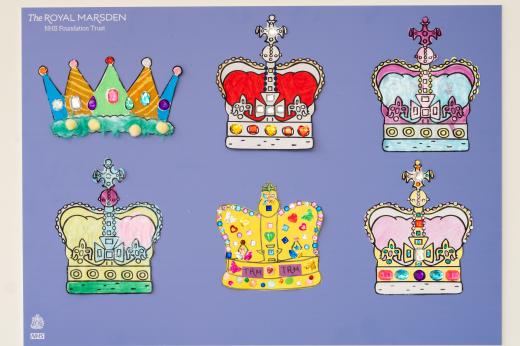 A joint effort  
"If you look at the panels, you'll see it includes the Queen's coronation, a scene outside Westminster Abbey, a photo of the Queen and Prince Philip, then the children's artwork, based on our conversations. We have corgis, a bearskin, castles, crowns, all sorts of things the children associated with Her Majesty.  
"We had so many patients contribute from the Day Unit and Outpatients, and I did an art workshop with patients on the Teenage Cancer Trust ward at the weekend too. Some parents even got involved as they were sitting beside their children!"
The plan is for photographs of the display to be created into a special book, featuring special messages for the Queen from some of our younger patients.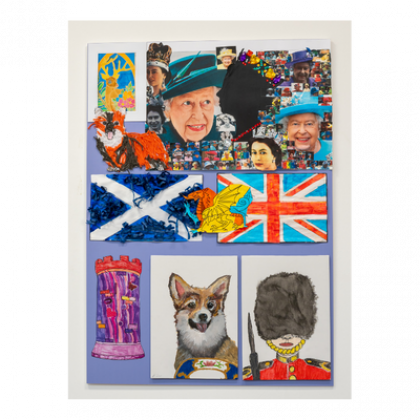 The importance of play  
Beatrice continues: "Play is vital to all children, it's the way they make sense of the world, and even more so when they are going through something as traumatic as cancer treatment. With art, it's something that takes you away from your everyday in the hospital. For however long it's taking you to make that art, you're not a cancer patient, you're just a child enjoying an art activity."
"For me, the most enjoyable part of the project has been watching everyone's enthusiasm and engagement with the theme, because whatever age you are, most people have a sense of who the Queen is and what she and the monarchy means. It feels really special."
Photos kindly provided by Chris Salmen
Discover more inspiring stories on our blog