An epic cycle challenge to support research into childhood cancers
A fearless team of 13 riders are taking on an epic 800-mile cycle challenge to raise money for The Royal Marsden Cancer Charity in memory of Artemis Alice Wood.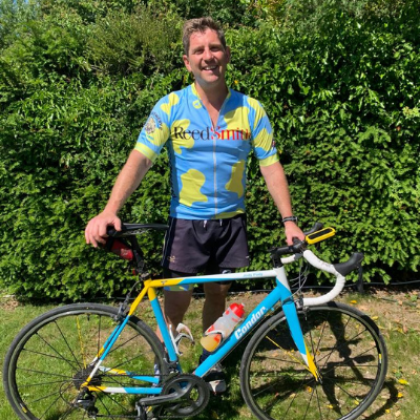 Jody Wood and his group of friends from the Rawhides cycle club are setting off on The Rawhides' Ride 4 Artemis challenge this weekend and are aiming to complete 800 miles in just 8 days.
From the Scottish Highlands to Wiltshire, the riders will aim to pedal over 100 miles a day, starting in Durness. Their journey will take them past Glasgow, crossing the border back into England, with some steep routes to conquer in the Yorkshire Dales and Peak District.
Jody and Juliana's daughter, Artemis, received treatment at The Royal Marsden's Oak Centre for Children and Young People after being diagnosed with Juvenile Myelomonocytic Leukaemia (JMML). She underwent a stem cell transplant with cells donated from her big sister Matilda and her family featured in a Channel 4 documentary to share their Royal Marsden journey. Artemis sadly lost her life to cancer in 2019, aged just 3 years old.
Artemis' father Jody said:
"Artemis showed fortitude and courage right until the very end, she really was the bravest of little girls. We hope that this ride will raise incredibly valuable funds, in Artemis' name, to help fund research into the causes of leukaemias in children and find kinder and more targeted treatments.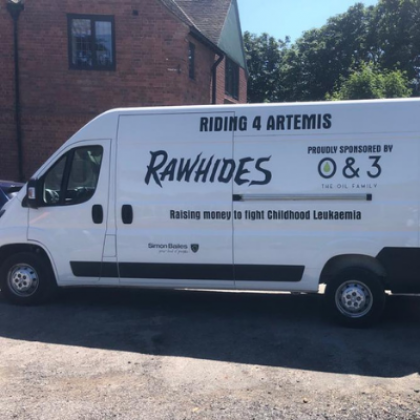 "Artemis touched so many lives, and the treatment and care she received from the Royal Marsden was nothing short of breath-taking. I hope that The Rawhides' Ride 4 Artemis will therefore not only support their work, but also raise awareness of the extraordinary job they are doing. 
"We're so grateful to everyone who has already donated so generously, we know this challenge will be tough at times, but knowing we're supporting such a great cause will help us conquer those steep hills and temperamental weather conditions!"
Supporting research into childhood cancers
Over the past 10 years, The Royal Marsden Cancer Charity has provided £66 million to support ground-breaking research at The Royal Marsden. The Royal Marsden's Oak Paediatric and Adolescent Drug Development Unit runs one of the world's leading experimental drug programmes for young patients, offering access to new targeted treatments and immunotherapy drugs as part of clinical trials. Its staff – including consultants, nurses and data analysts – are funded by supporters of the Charity, including a generous donation from Oak Foundation.
The Rawhides Ride 4 Artemis challenge is supporting research into childhood cancers and the team have already raised an incredible £100,000 for The Royal Marsden Cancer Charity and The Institute of Cancer Research.
Dr Rob Dowse, Consultant Paediatric Haematologist at The Royal Marsden, who treated Artemis, said:
"Around the world teams of scientists, doctors and patients are collaborating to discover how JMML happens, and to find more targeted, kinder and more effective treatments. It is our hope that together we find the treatment that means in the future, all children like Artemis can survive and thrive. The funds raised by these 14 cyclists will help ensure our research teams can continue to make progress. I wish them the best of luck!"
Antonia Dalmahoy, Managing Director of The Royal Marsden Cancer Charity, said:
"We're so grateful to the Wood family and the Rawhides Ride 4 Artemis group for all their ongoing support and incredible fundraising, it will make a huge difference. On behalf of everyone at The Royal Marsden Cancer Charity, I'd like to wish them the best of luck as they take on this challenge!"
Support the Rawhides 4 Artemis challenge. You can also follow all the action on Instagram – #fundraising4artemis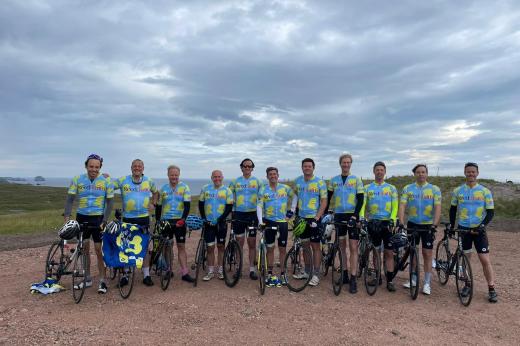 Read more stories on our blog