Pink Pony campaign success
Throughout October, The Royal Marsden Cancer Charity was delighted to be part of Ralph Lauren's global fundraising and cancer awareness initiative, Pink Pony, which returned for its 21st year.
Ralph Lauren's generous support contributed in three different ways this year – to the Oak Cancer Centre appeal, to bowel cancer research and towards supporting the work of the Oak Centre for Children and Young People. Here, we look at how the employees and customers came together to raise money and make a vital difference to cancer patients across the UK and around the world.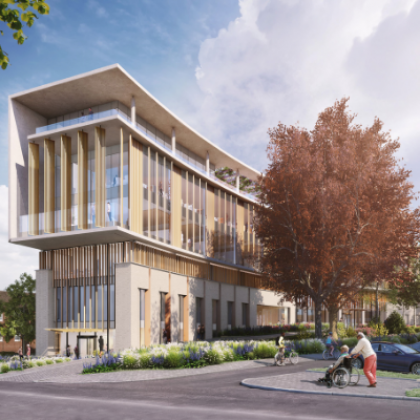 The Ralph Lauren Research Zone 
Since 2019, the main focus of our partnership has been the Oak Cancer Centre appeal.
Ralph Lauren have been fundraising towards their pledge to support the Ralph Lauren Research Zone within this new state-of-the-art facility, which will help The Royal Marsden discover new ways to diagnose and treat cancer for the benefit of patients around the world.
Support from product sales and customer donations in-store during the Pink Pony 2021 campaign contributed to this pledge. We are so grateful to all the staff in store who promoted these initiatives throughout October, and who promote in-store donations all year round.
Further support for the Oak Cancer Centre appeal came from Ralph Lauren staff's own fundraising, including a brave team who took to the central London streets on 10 October to run the Royal Parks Half Marathon.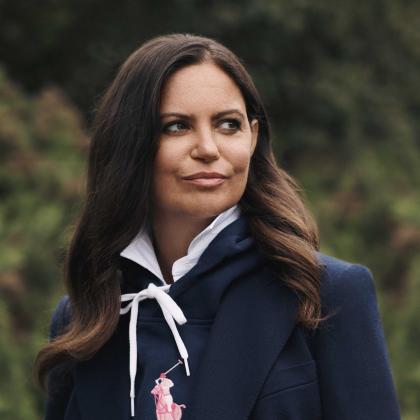 Supporting leading bowel cancer research 
Deborah James, broadcaster, author and patient at The Royal Marsden was one of the contributors to this year's global campaign. To recognise Deborah's support, Ralph Lauren kindly made a donation to support bowel cancer research at The Royal Marsden.
Bowel cancer is the third most common cancer in the UK, and researchers at The Royal Marsden are working to develop new and more effective ways of treating it, to benefit patients here and around the world.
Helping children and young people with cancer
A brand new addition to the campaign this year, the first 'Pink Pony Streamathon', took place on 27 October. This three-hour live event, broadcast from LVL World of Gaming studio in Berlin and streamed on Twitch, featured players from G2 Esports competing in a series of challenges, plus live music and more. An incredible total of 552,000 live unique viewers tuned in, with donations being made throughout the evening.
The money raised from this event will help support a range of roles at the Oak Centre for Children and Young People to support young patients through their treatment. This includes play specialists, psychologists, complementary therapists and more.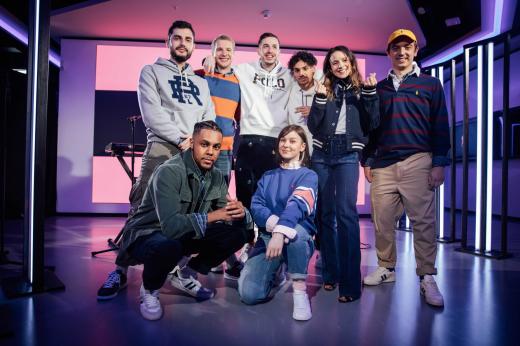 Our longstanding partnership with Ralph Lauren Corporation continues to make a huge difference for patients at The Royal Marsden and around the world. We appreciate all the amazing support throughout Pink Pony month and look forward to what our partnership has in store for the future.
More like this
Find out more about our work through stories like this