Ten ways you can support us this Giving Tuesday
This Giving Tuesday there are lots of different ways that you can support the work of The Royal Marsden Cancer Charity. Here are our top ten ways to get involved this #GivingTuesday
1. Make a donation to our Christmas Appeal.
The Royal Marsden was at the heart of numerous breakthroughs for people with cancer in 2021. Our doctors, nurses and researchers continue to be at the forefront of saving lives through early diagnosis and the development of new treatments. Help us achieve more breakthroughs for people with cancer and light up 2022 by donating to our Christmas Appeal.
2. Shop from our Christmas collection.
From Christmas cards, to magic reindeer food, to bandanas for your dog, we have a great selection of festive and fun goodies for you to choose from! Shop all things Christmas here.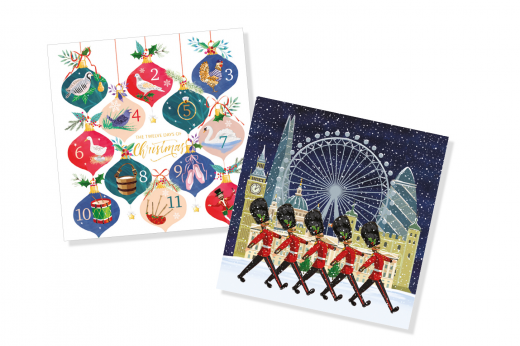 3. Name a Star - Celebrate a Life
Every December, thousands of gold stars are displayed on the Christmas trees outside our hospitals, each one with the name of someone special. Every star you name will help to make a vital difference to cancer patients and their families. Name your Celebrate a Life star today. 
4. Visit the Ever After Garden in Grosvenor Square this winter.
This December, in the heart of Mayfair, London's Grosvenor Square will be illuminated with thousands of white roses. Visitors will be able to dedicate their own illuminated rose to a loved one online or in person at the garden, in return for a donation to The Royal Marsden Cancer Charity. The Garden is free to visitors and is open daily from 3pm until 9pm, from now until 20 December. Find out more or dedicate a rose here.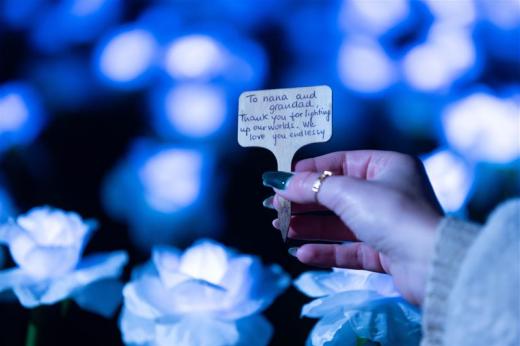 5. Give while you shop and sign up to Amazon Smile!
Planning to shop online this Christmas? Did you know that by signing up to Amazon Smile, Amazon will donate a small percentage of what you spend to us, at no extra cost to you! Even better - It takes less than a minute to set up. Sign up here
6. Sign up to join us on The Banham Marsden March 2023.
Sign up today to join us on Sunday 14 May 2023, for The Banham Marsden March in-person event! Come together with friends and family to walk the route between our two hospitals in Chelsea and Sutton. You'll be joining patients, families, friends of the hospital and staff all taking part and fundraising for The Royal Marsden Cancer Charity. Sign up for your place today.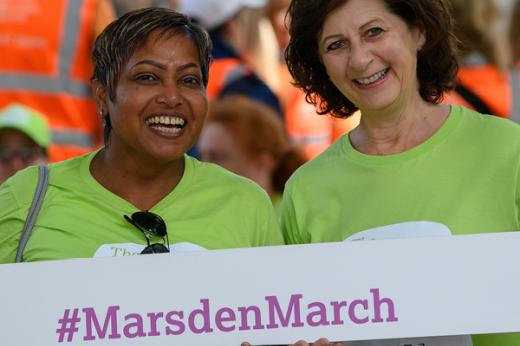 7. Sign up to a fundraising event!
Get fit. Get a medal. Get the satisfaction of knowing you've helped raise funds for a brilliant cause. From cycling to skydives, we have lots of different events you can get involved in and have fun and raise funds at the same time! Find all our exciting fundraising events here.
8. Visit The Ralph Lauren Giving Tree in Bond Street
Our longstanding partner Ralph Lauren recently unveiled The Ralph Lauren Giving Tree for Bond Street in aid of The Royal Marsden Cancer Charity at its flagship store, located at 1 New Bond Street in London. You can visit Ralph Lauren's New Bond Street store to make a donation to The Royal Marsden Cancer Charity and dedicate a personalized star ornament in honour of someone special, or donate online at the link below then bring your donation receipt to the New Bond Street store to name your star. These ornaments will be featured on The Ralph Lauren Giving Tree, encapsulating the charm and magic of the holiday season.
Open until the end of December, find out more about this initiative here.
9. Sponsor a Day
Sponsor a day is a special way you can support the life-changing work of The Royal Marsden. A loved one's birthday or your wedding anniversary, this day can be any time in the year that's special to you. Your name or a loved one's name will be added to our sponsor a day calendars at our Chelsea or Sutton hospital and you'll get a personalised message on your special day. Find out more about Sponsor a Day here.
10. Connect with us on social
An easy option and it doesn't cost you a thing! Get the latest updates and stories from us by following our social media – a like, comment and share can help us tell even more people about the incredible work of The Royal Marsden this #Givingtuesday. Find us today on Facebook, Instagram, and Twitter.
Discover more inspiring stories on our blog