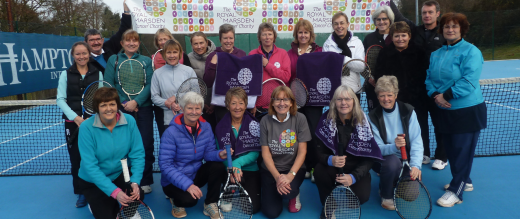 Community groups and clubs
Raising money is always more fun in a group, so round up your community group, club, or society and get fundraising to help change the lives of patients with cancer.
Team spirit
We are so grateful for your support and we can't wait to help you with your fundraising! Due to the government guidelines around COVID-19, you may not be able to hold your usual fundraising events, but that doesn't mean you can't fundraise together. You could hold a virtual quiz, organise a raffle or auction online, or take on personal challenges like a steps challenge. If you're unsure of how to fundraise during this time, please complete our quick registration form or give us a call on 020 8661 3391 and we can provide you with lots of fun ideas.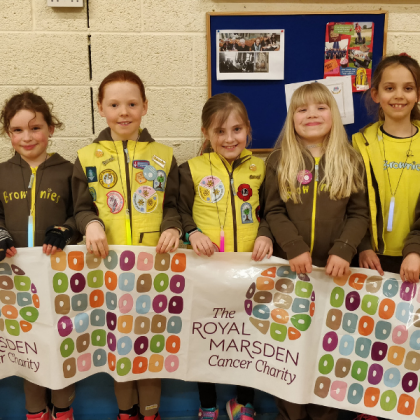 Fundraising for clubs and groups
From Masonic lodges and Rotary clubs, to choirs and Scouts, any group, club or society can raise money for The Royal Marsden Cancer Charity and make a difference to the lives of patients with cancer. With 1 in 2 people now being diagnosed with cancer in their lifetime, the need for innovative new treatments and world-leading care has never been greater.
22 Brownies from 2nd Cheam Brownies were sponsored by friends and family to walk from their Guide Hall in Cheam to The Royal Marsden in Sutton to raise money for patients with cancer. They chose to hold a 'My Marsden March' as it was something easy and fun they could organise during their usual meeting time. All 22 girls and their leaders enjoyed taking part and they were excited to raise over £600 to help Royal Marsden patients.
The Brownies all had a wonderful time on their Mini Marsden March and were very proud to support such a worthy local charity.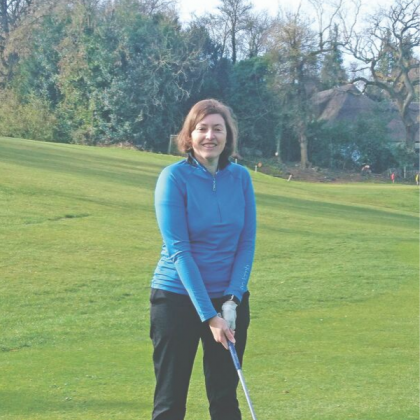 Golf clubs
Over the last 10 years, golf clubs like yours have raised more than £1 million and made a real difference to the lives of everyone affected by cancer. If your golf club or society is interested in supporting The Royal Marsden Cancer Charity, please get in touch. We will be on hand to support you and can give you advice on how to fundraise during the COVID-19 pandemic. 
Carol Lane, Ladies Captain of Chipstead Golf Club chose The Royal Marsden Cancer Charity as her Charity of the Year in 2018-2019 and raised £10,000 through a variety of tournaments and events throughout the year culminating in her Captain's Day.
Get in touch
However you choose to fundraise, we can help you to make it a huge success! We can provide you with support and advice and make sure you've got the buckets, banners, balloons, and more that you need for your fundraising.
Register your event below to get started.