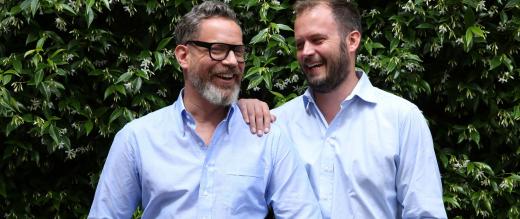 Inspiring open dialogue in men's health
Now in its 8th year, 'Father & Son Day' was founded by testicular cancer survivors Daniel Marks and Jack Dyson, to support The Royal Marsden Cancer Charity. Campaigning to elevate consciousness around male cancers by celebrating the unique relationships that exist between Father & Son.
Father and Son Day 2022
Hear from Daniel and Jack as they discuss their support of The Royal Marsden Cancer Charity and the founding of Father & Son Day in the video below: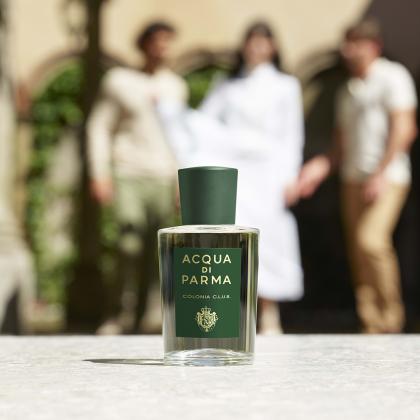 Support the campaign
This year, in support of Father & Son Day, and following their incredible previous partnership, we are proud to announce that Acqua di Parma will be donating 10% of all retail sales of their new Colonia C.L.U.B. fragrance sold in the month of June 2022 at John Lewis.
To support the campaign and pick up your exclusive fragrance visit John Lewis & Partners in store or online during June, and look out for the Acqua di Parma Colonia C.L.U.B. fragrance.
Alongside this, MATCHESFASHION and Acqua di Parma have launched an online auction of extraordinary one of a kind lots on behalf of Father & Son Day.
Prizes include a private shopping experience at 5 Carlos Place, a signed Terry O'Neil print donated by Leica, a bespoke Globe-Trotter suitcase, a private dinner for 4 in the Platinum room at Scotts, Afternoon tea and a Spa session for 2 at the Bulgari Hotel London, and many many more!
The auction goes live on the 8th June and will run until 30th June – don't miss out!
This campaign is inspired by very personal experience. It is about giving back to an organisation that saved my life and saves thousands more around the world every day.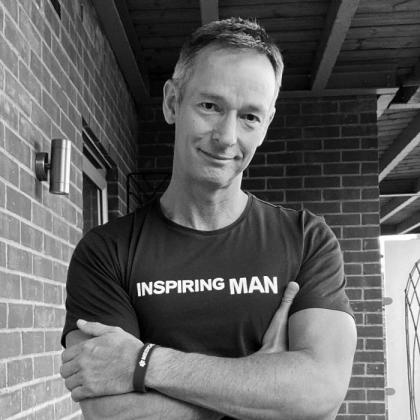 Funding clinical support services at The Royal Marsden
Originally supporting a specialist robotic surgery fellowship program at The Royal Marsden and having raised in excess of £280,000 to date, Father & Son Day's focus shifted in 2020.
As the country was rocked by the COVID-19 pandemic, the campaign looked instead to fund much needed physical and mental wellbeing support for patients and their families, supporting roles within patient prehabilitation and rehabilitation departments.   
Continuing into 2022, Father & Son Day will again support psychological and wellbeing support within the hospital. Helping to fund a variety of roles in the psychological support service, dietetics and physiotherapy teams. These key individuals at the hospital make a difference with personalised treatment and care, ensuring patients have the support they need at every stage of their cancer journey.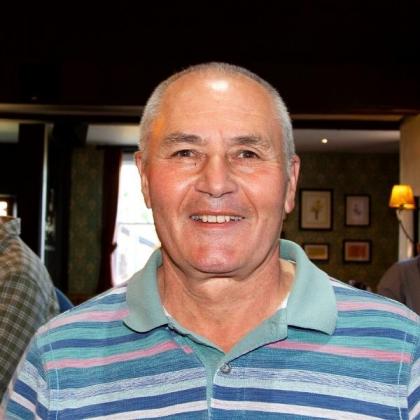 The difference it makes - Eric's story
By supporting The Royal Marsden's Robotic Fellowship programme, Father & Son Day has helped train the robotic surgery experts of the future, enabling this incredible treatment to be available to more individuals like Eric.
Eric's prostate cancer was detected early, and because of the successful robotic surgery and treatment he had at The Royal Marsden, he's been able to spend more time with his family - celebrating the one-year milestone since his surgery later this month.
"When you get told you have cancer, it's a real shock. My main concern was my wife June and family, and how they would cope if they lost me. We have been together since we met in Germany in 1973 and have been married nearly 46 years.
"I was diagnosed with prostate cancer on the 22nd April 2021 and had the radical prostatectomy (robotic surgery) on 7th June 2021. This exemplifies the urgency given to cancer diagnosis and treatment by The Royal Marsden and I have nothing but praise and admiration for all the staff who dealt with me for their sympathetic care and professionalism, be it receptionists, nurses, consultants, operating staff and surgeons.
"At the moment I feel fit and healthy. I do a lot of portrait and nature photography, and particularly love the peace and quiet in the early mornings."
Co-founders Jack and Daniel also commented:
"The Father & Son Day campaign has funded three Robotic Fellows who have successfully completed the Robotic Fellowship Programme. We have watched operations performed by specialist surgeons at The Royal Marsden – whose training we have funded. We have witnessed real change – and so we thank each and every one of our supporters and champions for helping to make that happen."
"We want to build on this foundation and raise more funds to create quantifiable support, all whilst raising awareness and inspiring men together."