Tribute to Professor Martin Gore
We remember the life of Professor Martin Gore CBE, who passed away in January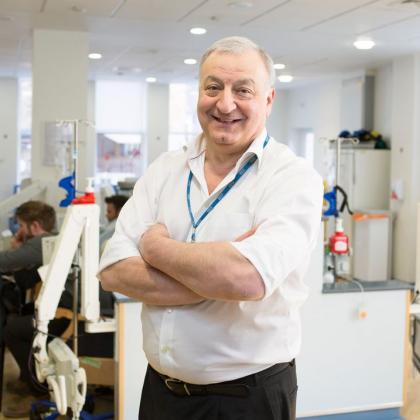 A doctor, a leader, a friend, a mentor, a colleague: this was what Professor Martin Gore meant to people at The Royal Marsden, across the UK and around the world.
Professor Gore was at the heart of life at the hospital, and it was with deep sadness that we announced his sudden death in January.
His contributions as The Royal Marsden's Medical Director, as a Trustee of The Royal Marsden Cancer Charity and as a clinician are unparalleled. He was central to the work of the hospital and an inspiration to fellow clinicians, his patients, their family and friends, and supporters of the Charity.
During his 40-year career, Professor Gore's vast knowledge helped save the lives of thousands of cancer patients. And as a Trustee of the Charity for more than seven years, he saw millions of pounds committed to driving forward world-leading research, improving facilities and investing in the latest equipment at The Royal Marsden.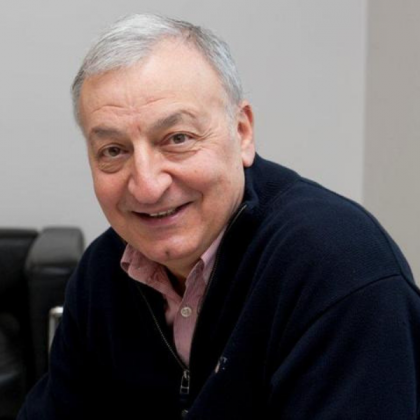 He was an early supporter of the appeal to build the Oak Cancer Centre in Sutton, tirelessly working with Trustees, clinical colleagues and donors to get the building plans and appeal off the ground.
Professor Gore was also a common sight at many Charity events, particularly The Marsden March. After taking part in the inaugural event in 2011, he became a regular presence at the start in Chelsea– his sense of humour, kindness and compassion was evident as he spoke from the podium and wished supporters luck as they set off.
In 2015, HRH The Duke of Cambridge, President of The Royal Marsden, presented Professor Gore with a lifetime achievement award, saying: "I've found Martin a source of inspiration – his infectious enthusiasm and passion for his work, and his obvious compassion and kindness for his patients, their family and friends. He is one of the pioneers of 20th-century cancer care, and a friend, colleague and trusted doctor to many."
Martin devoted his career to improving quality of life and outcomes for all those affected by cancer. He inspired generations of oncologists through his leadership, teaching and training. His intellect, humour and wisdom, and impact on modern cancer care, will be his legacy to patients, the NHS and cancer research and treatment internationally.
In Memory of Martin
You can donate in memory of Professor Martin Gore below.