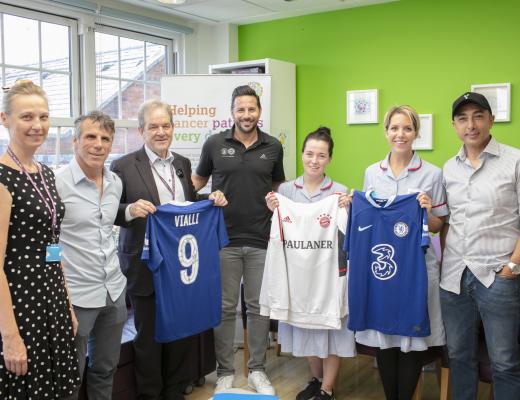 Legends of Europe match
On 9 September the Legends of Europe football match took place at Chelsea FC to raise money for The Royal Marsden Cancer Charity and The Chelsea Foundation. The game was held in memory of the late Gianluca Vialli, an iconic former Chelsea forward and manager who was treated at The Royal Marsden.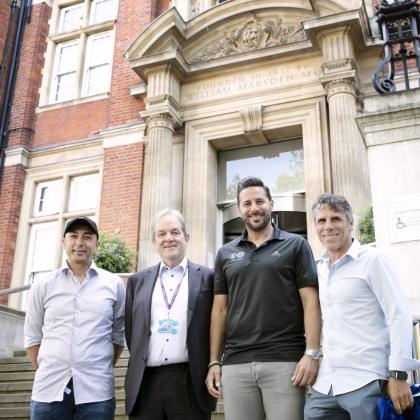 In honour of Gianluca Vialli
Professor David Cunningham, Consultant Medical Oncologist at The Royal Marsden and lifelong Chelsea fan, was Gianluca's consultant.
He said, "Gianluca was the most wonderful, kind man. He was great with all the team, the nurses, the doctors...We considered it a great privilege to be involved in his care.
I've supported the Blues since moving to London 30 years ago. Celebrating the highs and lows through the years. I'll be filled with happiness and sadness cheering at Stamford Bridge on 9th September as we remember what a player Gianluca was, and raise money to help many others."
Follow us across social media to see behind the scenes footage of the match and the Chelsea FC and Bayern Munich Legends.
Donate today to support our staff and patients, now and in the future.
How often would you like to donate?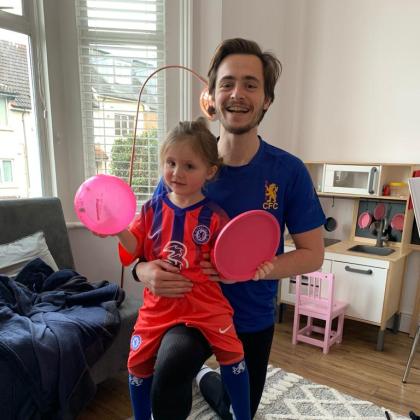 The difference you make
Thomas Romain, 31, father of four and avid Chelsea fan, was diagnosed with non-Hodgkin's lymphoma when he was 26 years old. He came to The Royal Marsden and was the first patient at the hospital to receive CAR-T treatment, a pioneering therapy which uses the patient's own immune system to fight cancer, using gene therapy techniques. 
"You just don't think that a cancer diagnosis will ever happen to you especially if you are quite young. CAR-T treatment at The Royal Marsden has given me the opportunity to live my life to the full and I feel so lucky. The Royal Marsden is second to none and I'm extremely grateful that this treatment has enabled me to enjoy my life with my family."
Funds raised from the Legends match will make a difference to the lives of cancer patients like Thomas, both at the hospital and around the world.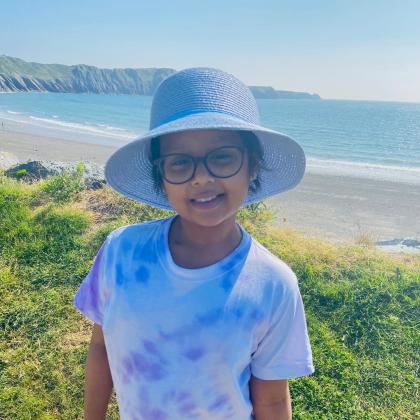 Zara's story
10 year old Zara was a mascot at the match. Zara has been treated in the Oak Centre for Children and Young People at The Royal Marsden after being diagnosed with acute myeloid leukaemia (AML). 
 
She was first diagnosed in 2019 when she was six. After two years in remission, Zara's family were given the news that her cancer had returned and she was referred to The Royal Marsden for treatment. Zara has been able to ring the end of treatment bell and get back to living life with her friends and family as a normal 10 year old – enjoying school and summer holidays. 
 
Zara's mum Taruna said:
 
"Zara has been in the best place at the worst time. She has been given the very best care by everyone at The Royal Marsden. The doctors, nurses and play specialists are all amazing. It's such a friendly place to be. Zara has been given the opportunity for a new life since her transplant which she has been able to start enjoying now her treatment has finished. She loves football and can't wait to be part of the mascot team this weekend at the Chelsea game to support The Royal Marsden Cancer Charity!"