Modern patient environments
Through your support we can fund the building of new, world-class facilities and the refurbishment of existing ones to the highest possible standards, so patients are cared for in the most welcoming, dignified and peaceful environments.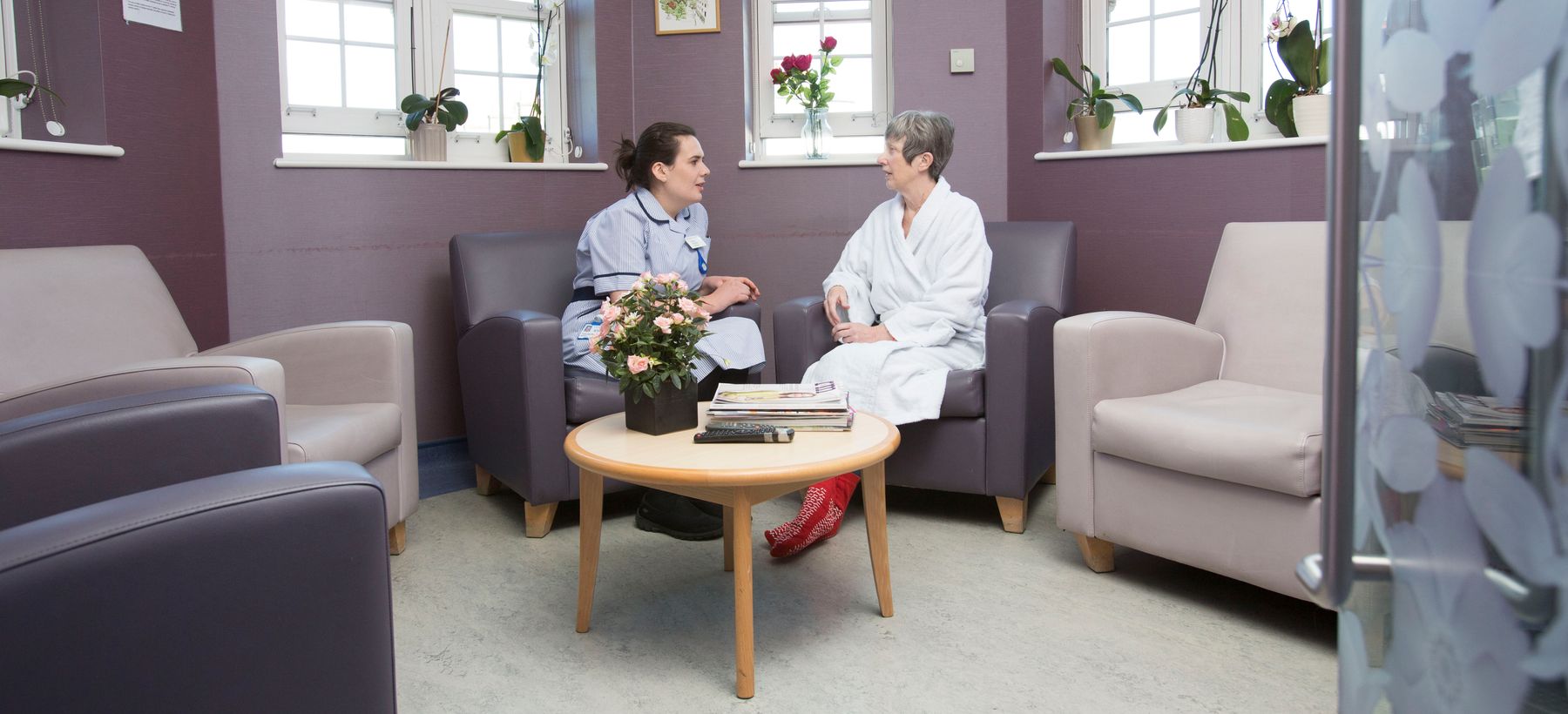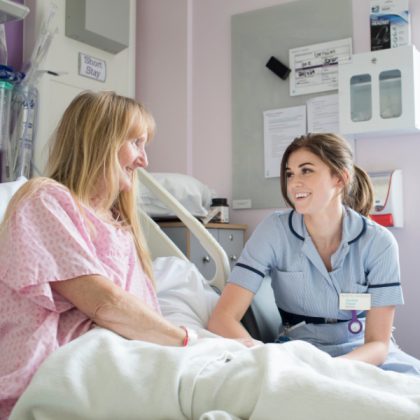 Enhancing the wellbeing and recovery of patients in the best environment
The cancer journey can be uncertain and frightening, and we understand the profound effect a welcoming, dignified environment can have on a patient's experience – from the moment they are diagnosed through treatment and beyond. Your support ensures cancer patients, their friends and loved ones can have the best possible experience during this time.
From the upkeep of beautiful garden areas to the construction of the Oak Cancer Centre, our funding helps create surroundings that best promote patient wellbeing and recovery.
Supporters of the charity contributed an incredible
£70 million
to our Oak Cancer Centre appeal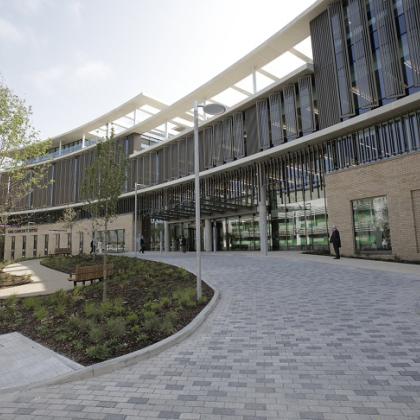 Opening of the Oak Cancer Centre
This world-class facility dedicated to transforming the lives of people affected by cancer was officially opened on 8 June 2023. Supporters of The Royal Marsden Cancer Charity have been vital in creating this world-leading facility that will transform so many lives.
Funded by The Royal Marsden Cancer Charity's £70 million Oak Cancer Centre appeal, the state-of-the-art research and treatment facility will help accelerate the development of new treatments, offering hope for cancer patients worldwide.
"The Royal Marsden will be my second home for the rest of my life, which is why the Oak Cancer Centre is such a beacon of hope. Knowing that the Olayan Day Care Unit will be open for patients to have their treatment makes such a difference. Having more space in a beautiful new environment like this is so important, particularly for patients who are in regularly on long-term treatment."
Emma Bishop - patient at The Royal Marsden.