10 years of the Oak Centre for Children and Young People
Last month saw the ten-year-anniversary of the opening of The Royal Marsden's Oak Centre for Children and Young People (OCCYP), which was attended in September 2011 by TRH the Duke and Duchess of Cambridge.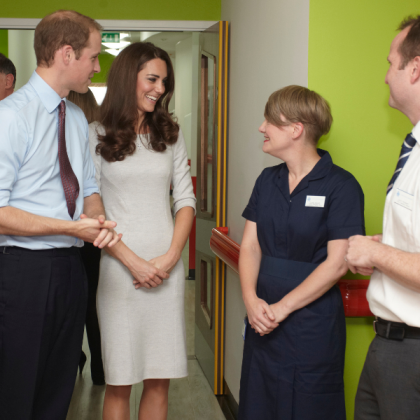 Thanks to The Royal Marsden Cancer Charity's supporters, including a very generous gift from Oak Foundation, the £18-million centre doubled the hospital's capacity for young patients. Now, there are over 900 inpatient stays and more than 20,000 day and outpatient attendances in the OCCYP every year.  The Centre is also home to one of Europe's largest drug development programmes in paediatric and adolescent oncology, and this pioneering research is also supported by the Charity and Oak Foundation. 
Since its opening, Charity donations have supported vital services and new facilities in the centre, funding everything from play specialists through to counsellors for families and patients, as well as world-leading research into developing new and better treatments for young cancer patients. 
Thanks to your support, since 2011:   
Over 9,000 inpatients have stayed at the centre and more than 170,000 day and outpatients have attended the OCCYP
Thousands of specialist treatments have been delivered, including over 400 stem cell transplants.  
The number of Phase I and II novel drug trials available for children and adolescents in the hospital increased from just seven in 2009 to around 25 open on in set up each year, with around nine Phase III trials open or in set up annually too. 
Advanced molecular tumour profiling for children and adolescents with relapsed cancer, including liquid biopsies, have been developed and rolled out in a national programme, Stratified Medicine Paediatrics (SMPaeds), to help direct patients across the UK into trials targeted therapy trials. 
Our fabulous play specialists have thrown around 100 parties for patients, with nearly 5,000 guests overall. 
Over 17,000 ice cream cones have been given out from our very own ice trolley. 
Over 40 patient trips have been organised, including visits to Harry Potter world, the Tower of London, and Windsor Castle.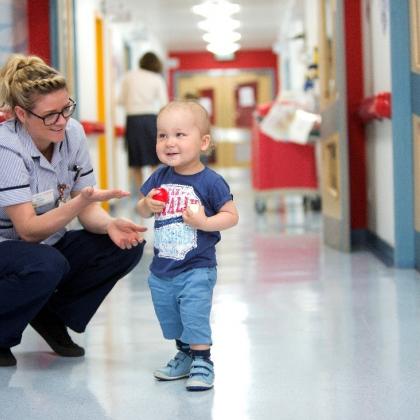 Dr Donna Lancaster, Head of the Children and Young People's Unit at The Royal Marsden, said: 
"Childhood cancers have been treated at The Royal Marsden since the early 1970s, but the OCCYP was developed to provide purpose-built facilities for children and young people. It has one of the largest stem cell transplant services for patients with blood cancers and related diseases in the UK and it also houses the Oak Children and Young People Drug Development Unit, which is the most active programme in the UK for patients who no longer respond to standard treatments.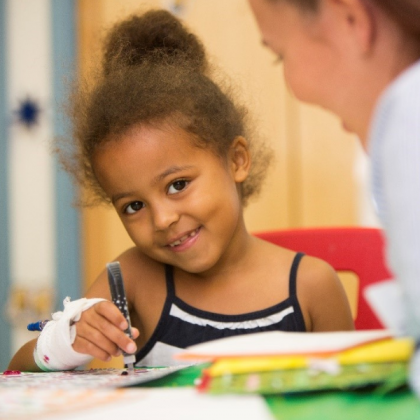 "This pioneering research work has received long-standing generous support from Oak Foundation and other supporters of The Royal Marsden Cancer Charity. 
"The OCCYP was designed around the needs of young patients and their families – in fact, patients actually contributed to the layout, design and colour schemes of the interior. Alongside their world-class medical treatment, young people treated in the centre receive excellent holistic care from the wider multidisciplinary team, with therapists, physiotherapists, and dietitians providing onsite support."
"Plus, the playroom, teenage hang-out areas, school rooms and parent areas have all contributed to an improved patient and visitor experience."
"The OCCYP became a reality thanks to generous donations from Royal Marsden Cancer Charity supporters, whose support continues to help us improve the lives of young cancer patients at The Royal Marsden and beyond." 
Find out more
Read more about the work we do and how we support the life-saving work of The Royal Marsden.