Blood tests may prevent relapse in breast cancer patients
There are currently no effective tests to establish which patients are at risk of relapse from breast cancer, so this innovative trial led by The Royal Marsden will be the first of its kind and could change how some breast cancer is treated.
A new research trial led by The Royal Marsden will look to identify risk of relapse in breast cancer patients and prevent it ever happening. We know that most people who have had their cancer removed by surgery will be cured, however, in some people the cancer will return. 
The trial, named TRAK-ER, will use personalised blood tests to try and determine which patients will relapse, before it's shown on a scan. Researchers hope that by picking up signs of future cancer recurrence very early, they can more effectively treat the cancer, and perhaps prevent the recurrence from happening in some people by tailoring treatment to each patient.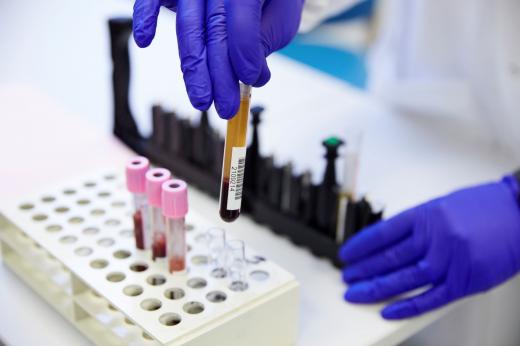 The first clinical trial of its kind
Over 1,000 patients with oestrogen receptor (ER) positive breast cancer will be recruited to the trial. They will have a blood test every three months, for up to three years, to detect their risk of cancer returning. If risk of relapse is indicated, their treatment will be altered to try and prevent relapse from happening. The trial will be rolled out to 20 UK centres over the next six months.
The principal investigator of the TRAK-ER trial, Professor Nicholas Turner, is Professor of Molecular Oncology at The Institute of Cancer Research, London and Head of the Ralph Lauren Centre for Breast Cancer Research at The Royal Marsden. He said: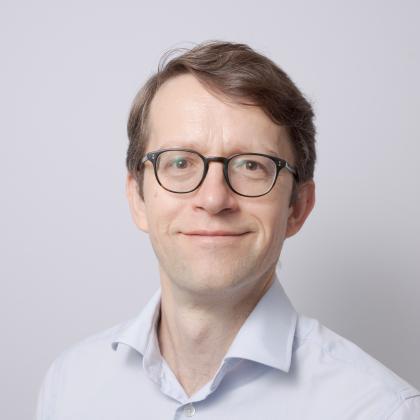 "The risk of relapse for ER positive breast cancer patients is spread out over many years after initial treatment, which is one of the reasons that scans aren't effective in trying to pick it up."
"Blood tests could become the standard way of following up with this group of patients, and if the trial produces encouraging results, this could revolutionise how we treat ER positive breast cancer patients in the future and hopefully save more lives."
How does the trial work?
Cancer cells release DNA into the bloodstream known as circulating tumour DNA (ctDNA). The blood tests used in the trial can detect very low levels of ctDNA in a blood sample, to help determine whether any cancer is present in the body.
Very low levels of cancer found in the blood indicates that the patient will eventually relapse. Therefore, testing a patient's blood for ctDNA will allow clinicians to diagnose the return of cancer at the very earliest stage. Previous studies have shown that ctDNA blood tests can identify relapse several months or even years before it can be seen on a scan.
Taking part in TRAK-ER - Elaine's story.
Elaine Nangle, 41, from Reading, was diagnosed with stage three lobular breast cancer in March 2020. Following treatment she received the wonderful news that she was cancer free and was given the opportunity to join the TRAK-ER trial at The Royal Marsden. She said:
"Being part of something that may be able to give me forewarning of relapse is incredible and just knowing that I'm being monitored so frequently gives me a huge safety net. When you finish cancer treatment it's normal to feel like your safety net has been withdrawn, so I feel extremely lucky to be part of this trial. Anything that gives me a greater chance of being here for longer, and being well for longer, is amazing."
The trial is led by The Royal Marsden, with researchers from The Royal Marsden and The Institute of Cancer Research. It is funded by Pfizer, Invitae and The Royal Marsden Cancer Charity thanks to the generous support of Le Cure – a cycling event where supporters tackle some of the Tour de France's toughest Alpine climbs to raise money for breast cancer research at The Royal Marsden.
Trial specific lab work will take place at the Ralph Lauren Centre for Breast Cancer Research at The Royal Marsden, which was funded by supporters of The Royal Marsden Cancer Charity, including a generous donation from Ralph Lauren.
Discover more inspiring stories on our blog