Catching prostate cancer early – Eric's story
When Eric Doughty was diagnosed with prostate cancer in 2021, he had no symptoms. Thanks to a research trial and robotic surgery at The Royal Marsden, Eric's cancer was caught and treated before it had the chance to spread.
Keen sportsman Eric Doughty, 67, had no symptoms when he was diagnosed with prostate cancer in 2021. Thankfully, he had taken part in a research study at The Royal Marsden which meant that his cancer was detected and treated early. Following robotic surgery at the hospital, Eric is now doing well and enjoying his retirement with his family. This Urology Awareness Month, we hear his story.
Receiving the diagnosis
"My father and his older brother died of prostate cancer. Due to my family history, The Royal Marsden contacted my GP and I was enrolled on the PROFILE study - which aims to increase early diagnosis of prostate cancer - in March 2021.
"I had no symptoms but following two PSA tests, an MRI and biopsy, I was given a diagnosis of prostate cancer.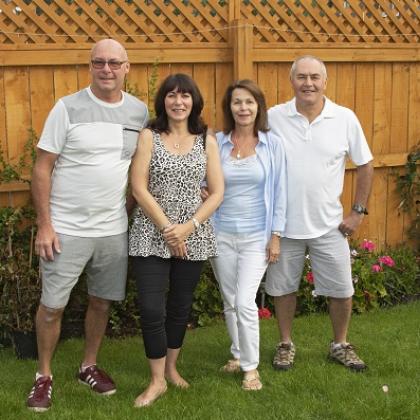 "A real shock"
"When you get told you have cancer, it's a real shock. My main concern was my wife June and family and how they would cope if they lost me. The diagnosis was a real shock to June and the only time that she broke down during the whole experience. We have been married nearly 46 years".
Eric went on to have robotic surgery using the Da Vinci Xi, a machine funded by The Royal Marsden Cancer Charity, under the care of Mr Declan Cahill in June 2021.
Treatment at The Royal Marsden
"I'd read about the Da Vinci robot and prior to the operation the anaesthetist showed me the machine and explained how it was operated before they administered the epidural and put me to sleep.
"I woke up after the operation on the ward and didn't feel any pain at all. When I got home, I rested for the first day but was soon able to walk around the garden and within a week was walking about three miles - which quickly extended to five miles.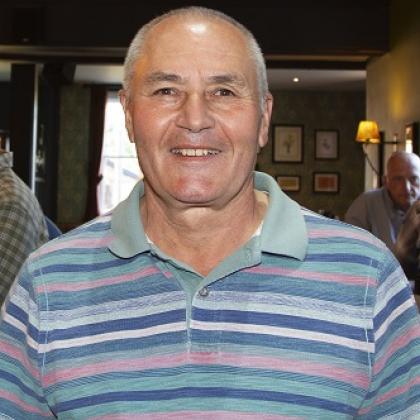 "I have nothing but praise and admiration for all the staff who dealt with me for their sympathetic care and professionalism.
"If I hadn't been asked by The Royal Marsden to participate in the PROFILE study, then I wouldn't have had any idea about my diagnosis as I had no symptoms at all.
"For anyone offered the opportunity to go onto a clinical trial like me, I would say do it without hesitation. If you leave it too late and the cancer is allowed to spread, you might have a very different outcome or your treatment options could be more limited.
"If you catch prostate cancer early, it's one of the better cancers to treat and life expectancy is good."
Help us fund innovative research 
The Royal Marsden Cancer Charity is the largest charitable funder of research at The Royal Marsden.  
The pace of cancer research moves quickly, so it's vital that The Royal Marsden's clinicians and researchers are able to stay at the forefront of the latest advances. Thanks to our supporters we are able to fund pioneering clinical trials, state of the art equipment, purpose-built facilities and world-leading leading cancer experts.  
Learn more about ways you can support us
With your support, we can continue to help more people like Eric through The Royal Marsden's life-saving research