Executive Directors from The Royal Marsden Hospital raise over £50k in London to Paris Cycle.
Three executive directors at The Royal Marsden have raised over £59,000 completing a 330-mile cycle from London to Paris for The Royal Marsden Cancer Charity's Oak Cancer Centre Appeal.
After setting off on the 20th of July, Chief Operating Officer Karl Munslow Ong, Chief Financial Officer Marcus Thorman and Medical Director Professor Nicholas Van As completed their 330 mile journey from London to Paris, spending 4 days in the saddle.
Together the trio surpassed their fundraising target, raising over £59,000 for The Royal Marsden Cancer Charity's Oak Cancer Centre Appeal. The team were also sponsored by Accuray, Sopra Steria, ISG Ltd, Hyland, and Gardiner & Theobald LLP.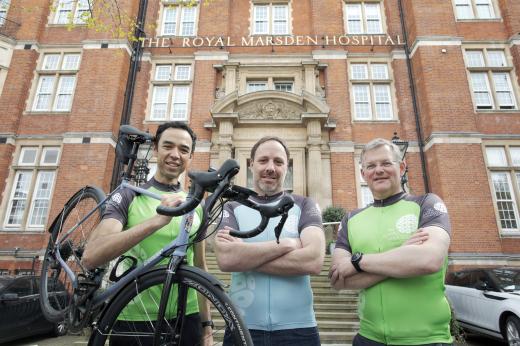 The money raised will go toward the final critical steps of finishing The Oak Cancer Centre; a state-of-the-art treatment and research facility which is currently under construction at the hospital's Sutton site site. Funded by a £70 million appeal, the centre will bring over 400 researchers, 350 clinical staff and thousands of patients together under one roof, ensuring The Royal Marsden can continue to advance treatments for the benefit of cancer patients worldwide.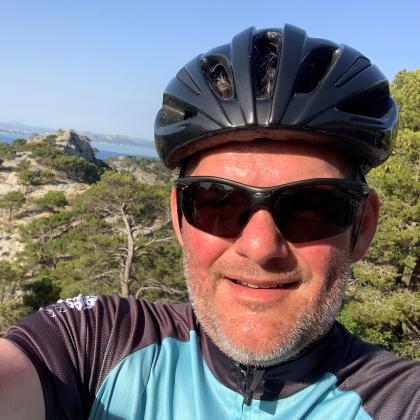 "We knew it was going to be a really tough challenge" said Medical Director Professor Nicholas van As, "but training together and a little friendly competition definitely spurred us on, helping us to get over the finish line."
"All three of us are dedicated to raising as much as possible for the Oak Cancer Centre. It is going to be a remarkable facility which accelerates the translation of world-leading research into breakthroughs in the treatment and care of cancer patients."
Setting off from London, the trio cycled via Dover, and through Northern France finally celebrating completing their journey in-front of the Eiffel Tower in Paris. Celebrating along-side the executives at the finish line were two of our dedicated supporters who also completed this impressive challenge. Julie and Jackie are both patients at The Royal Marsden.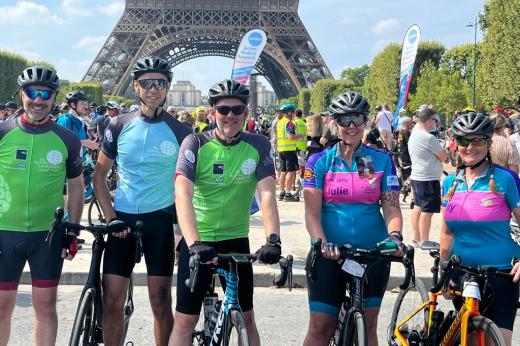 "We're so grateful to Karl, Marcus and Nicholas for taking on this mammoth challenge for The Royal Marsden Cancer Charity's Oak Cancer Centre appeal" said Antonia Dalmahoy, Managing Director of The Royal Marsden Cancer Charity.
"Their generous support helps move us a step closer to the Oak Cancer Centre become a reality, which in turn, will drive forward truly life-changing research for the benefit of people with cancer across the UK and around the world."
Interested in taking on a challenge for us?
Get the satisfaction of knowing you've helped raise funds for a brilliant cause. Find the perfect fundraising event to suit you today. 
Your support today will help transform treatment and care for people with cancer.