Introducing The Marsden Morning
Friday 22 October is our first ever Marsden Morning, and we'd love you to get involved!
Invite your friends, family or colleagues to eat cake, get crafty or play some games, all to support The Royal Marsden Cancer Charity.
It's easy to get involved. Simply sign up for your FREE kit and we'll send everything you need to host your own Marsden Morning.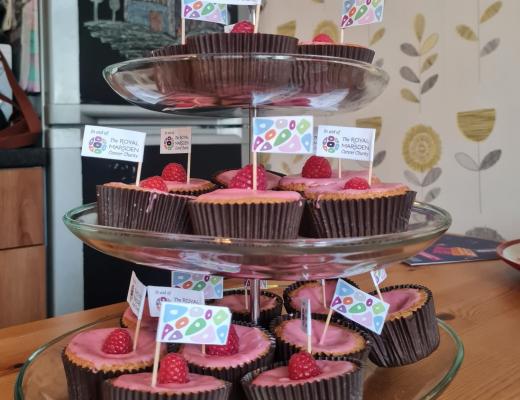 Get involved in three steps:
Sign up for your free kit*
Host your Marsden Morning on 22 October or a day that best suits you
Get entered into a prize draw if you raise £200 or more (see our competition terms and conditions)
Your support
When you sign up, you'll be joining hundreds of supporters getting together to bake, make or play, to raise vital funds for the Oak Cancer Centre in Sutton.
This brand-new facility will speed up the translation of world-leading research into breakthroughs in treatment and care, transforming the lives of cancer patients at The Royal Marsden and beyond.
Sign up for your FREE kit