Life during lockdown- a cancer patient's perspective
Shiona, 49, was diagnosed with melanoma in June 2016.
Shiona's melanoma diagnosis
"The diagnosis changed my life forever. I had no idea about the journey that lay ahead of me. I underwent a surgery to remove tissue around the original mole site, and after scans showed the cancer had spread to some lymph nodes, I had a full axillary dissection to remove 20 lymph nodes. That's when I was referred to The Royal Marsden, under the care of Professor James Larkin. Just weeks later, a scan showed a small tumour on my brain.
Professor Larkin recommended immunotherapy drugs and unfortunately, I suffered autoimmune hepatitis as a side effect of the treatment. I spent three weeks as an inpatient to get it under control. Afterwards I was clear of cancer for six months until, in December 2017, a small tumour was found, and I had to start a new targeted drug treatment Debrafenib and Trametinib. This has reduced the size of the tumour on my brain and has since kept the rest of my body clear!"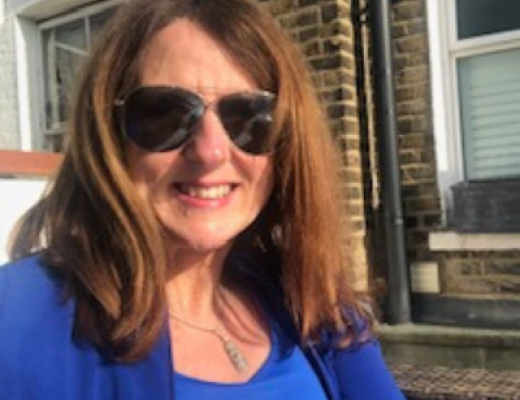 Cancer treatment during coronavirus
"My nurse called me and said they were going to move my scans back a month so that I didn't need to come into the hospital and the appointment confirmation arrived for mid-May. At first, I was quite relieved at the prospect of pushing my scans back a month as no one really wants to be visiting a hospital right now, however, I am also acutely aware that the fact I am still here three years on from my stage 4 diagnosis is because my melanoma progression has always been picked up early on scans.
So, I went to the hospital for my CT and MRI scans. I felt very safe whilst I was there. From the security guard on the front entrance checking my appointment letter, to the screens that had been put in place at registration, the social distancing in the waiting room, to the radiographer with her PPE. This was all very reassuring.
As I headed home, I was feeling quite calm and tried to forget about the results until Monday morning. Of course, by the time Monday arrived I was not feeling so calm, the nerves had kicked in and I spent the morning pacing up and down the lounge waiting for the phone to ring.
The current phone consultations make the appointments efficient, but I did think how difficult this must be for patients who don't know their doctor very well. Fortunately, the phone rang, and I was told that my latest scans are good and the targeted drugs continue to work 2.5 years on! I felt so delighted and relieved but no trip to the Ivy Café Chelsea to celebrate it was a coffee and cake at home instead."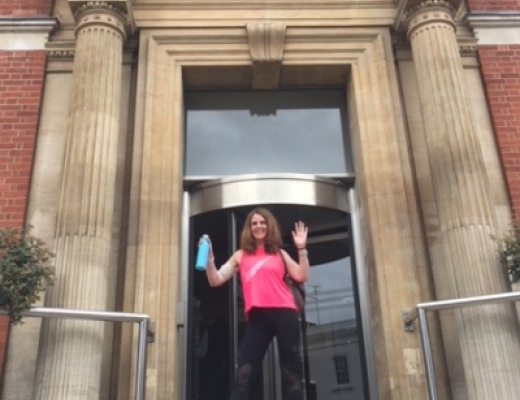 Treatment at The Royal Marsden
"I feel very fortunate to be treated by the fantastic melanoma team at The Royal Marsden. The care I receive is outstanding, and the research they do to develop new treatments is at the forefront of medical science and developments globally."
Professor James Larkin, Consultant Medical Oncologist says:
"Shiona is amazing– she is full of beans and I've been personally struck by her energy. Thanks to research, around half of advanced melanoma patients today will survive for five years or more, when just a decade ago this figure was only one in 20. Shiona is a shining example of the improvement in the outlook for patients with this disease."
Take a look at other stories on our blog