'If it hadn't been for Man Van, I wouldn't have known I have cancer'
60-year-old Olukayode Dada was diagnosed with prostate cancer after visiting the Charity-funded Man Van in May. He tells us his story.
Council worker Olukayode Dada, 60, from New Addington, was diagnosed with prostate cancer after visiting the Man Van in May. 
Man Van is a mobile health clinic that provides free health checks to men across London. Funded by The Royal Marsden Cancer Charity, Man Van is particularly focused on men like Olukayode who are at greater risk of developing certain diseases like prostate cancer, or of being diagnosed late when cancer becomes more difficult to treat.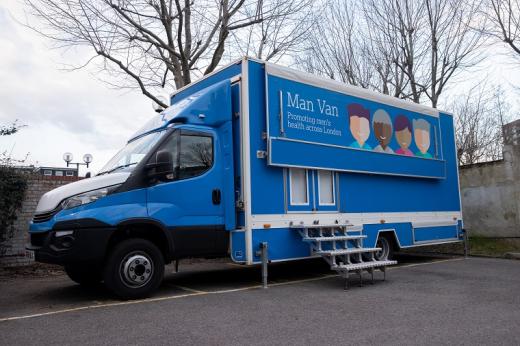 Prostate cancer is the most common cancer diagnosed in men in the UK, with over 50,000 men diagnosed every year. Black men have roughly double the risk of developing the disease.
In 20% of prostate cancer cases in England, men only seek medical help when their cancer is at an advanced stage and too late to cure.
Olukayode's story
"I first heard about the Man Van when I got a text from my GP surgery inviting me for an appointment. The name caught my attention as it made me think they might help with prostate issues. I had been considering getting checked as, the previous year, I'd heard on the radio that black men have around double the risk of developing the disease over other men.
The appointment itself was quick, and the clinicians were very cordial. For example, after noticing my first language is Yoruba, the doctor went the extra mile to make me feel comfortable, acknowledging how you greet elders in my culture. A few days later, the same doctor called me to say my PSA levels were higher than normal, which can indicate prostate cancer. It was very scary and shocking, as I had no symptoms whatsoever."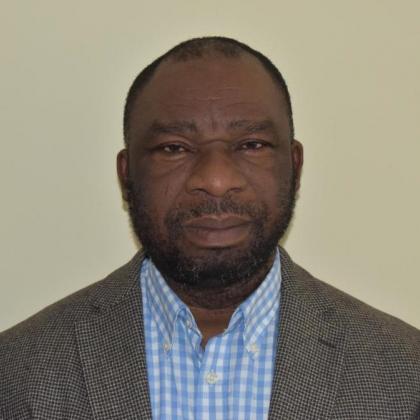 "As I wanted to be seen in a specialist centre, I then chose to be referred to The Royal Marsden where I had more tests in the hospital's Rapid Diagnostic and Assessment Centre. By June, my diagnosis was confirmed but, fortunately, the cancer had been caught early. I'm being treated with hormone therapy for six months, which involves tablets and monthly injections, and will start radiotherapy after."
"I think the Man Van is a very good idea. As it was local, it was easy for me to get checked and, if it hadn't been for the van, I wouldn't have known I have cancer."
With your help, we can support more life-saving initiatives like Man Van