Marching towards 10 years of partnership with Banham
We are excited to announce an extension of our partnership with Banham and look forward to the long-awaited return of The Banham Marsden March.
We are excited to announce that security company Banham has extended our partnership to 2025 and will be the title sponsor for both the in-person and virtual Banham Marsden March events. Banham first sponsored the March in 2015, so this generous new commitment will take us to 10 years of working together - a fantastic milestone in our partnership.
Banham's generous support 
Banham's support since 2015 has been vital in helping us to grow the event - over £10 million has been raised since then and we have seen a 15% increase in the average number of registered walkers.  
Team Banham's own dedicated walkers have marched more than 5,800 miles in total – almost 10 times the length of the UK! As well as Banham's sponsorship of the event, Banham's Foundation matches Team Banham's fundraising each year.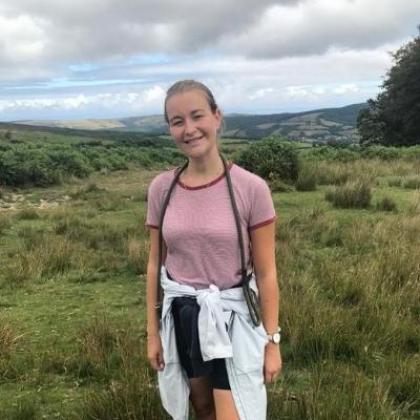 Team Banham
"The Banham Marsden March provides a brilliant chance for me and my colleagues to come together to support an amazing cause.
I am really looking forward to joining Team Banham on the start line in 2022 and beyond!'"
Laura, Team Banham 
In recent years, Banham's support has been unwavering when we have faced challenges with the event ranging from extreme weather conditions to the COVID-19 pandemic. It means so much to us all that Banham have stood by us throughout and that they share our vision for the future of the event. 
"Banham's support has enabled us to grow the March into something really special for patients, staff and supporters. It plays a vital role in enabling us to transform outcomes for cancer patients and we are so thrilled that we can continue this amazing partnership."
Antonia Dalmahoy, Managing Director, The Royal Marsden Cancer Charity
Looking to the future
The Banham Marsden March is a crucial date in the Charity's fundraising calendar each year and Banham's involvement will be vital in helping us to grow the event even more in the years ahead.
In addition to welcoming back the much-loved in person event, the inclusion of the virtual event will allow walkers from across the UK (or even abroad) to take part in their own area. With more walkers able to join, The Banham Marsden March will make a difference for more patients at The Royal Marsden and around the world.
Charles Hallatt, Executive Chairman, Banham said:
"We are very proud to be confirmed as title sponsor of The Banham Marsden March for another three years.
This event means so much to all of us at Banham and we are delighted to support the world-leading work of The Royal Marsden, which improves the lives of so many cancer patients.
Our staff look forward to the March every year as it provides a chance for us to come together with our family and friends to raise money for this important cause. We are particularly excited that more people across the country and beyond will be able to take part in the years ahead through The Banham Marsden March at Home, as well as having the chance to walk in person again."
You can find out about how to join 2022's Banham Marsden March here. 
Find out more about the 2022 Banham Marsden March