Shirley's story – Leaving a gift of hope
Former West End dancer and singer Shirley Landey, 86, decided to leave a gift in her Will as a thank you to The Royal Marsden after she was treated at the hospital for over a decade following a diagnosis with ovarian cancer in 1999.
Shirley's generosity will help to ensure others can get the same support she did and to help fund research to improve the lives of patients with cancer long into the future.  
"I want to be able to help in some small way after what the hospital did for me and to support the future of research into cancer treatment which is so important, now more than ever. The research breakthroughs and progress which have been made since I was treated are tremendous. I'm proud to have left a gift in my Will and hope my contribution will help many more lives in the future."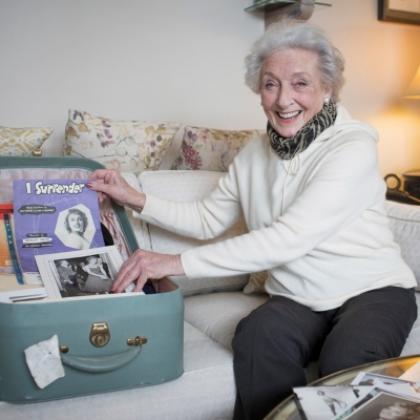 An amazing legacy
Shirley's showbusiness career started in 1948 at the age of 12 in pantomime at the Hippodrome Theatre in Bristol. Over the years she has performed solo at The Royal Albert Hall, travelled the world for overseas cabaret and broadcasts and appeared in the original production of Carnival at the Lyric Theatre in the West End. She retired in the late 1960s. 
Shirley was diagnosed with ovarian cancer in 1999. She underwent surgery and had a full hysterectomy. Thankfully, she didn't need to have chemotherapy as the cancer was caught early.
Shirley remained in the care of the Royal Marsden for over a decade following her diagnosis and treatment. 
Shirley's experience at The Royal Marsden
"I had been feeling unwell for a while and blood tests showed the protein levels in my blood were alarmingly high. It was a huge shock.
The care was always very personal to me. I lost count of how many scans and tests I had over the years, but the teams always made me feel reassured and I always felt confident that everything would be alright."
Shirley also participated in a 5-year research study to investigate the role of genetics in cancer. As her mother, uncle and aunt had all died of cancer, Shirley was able to join the study to assist the Royal Marsden's research into genetic mutations.
"The day I was discharged I was quite emotional. I felt so lucky to be looked after so beautifully. For an entire decade of my life, I was never in doubt that I was going to get better. I can't emphasise how special the hospital is to me and to so many others. Patients that are referred to The Royal Marsden are definitely the lucky ones."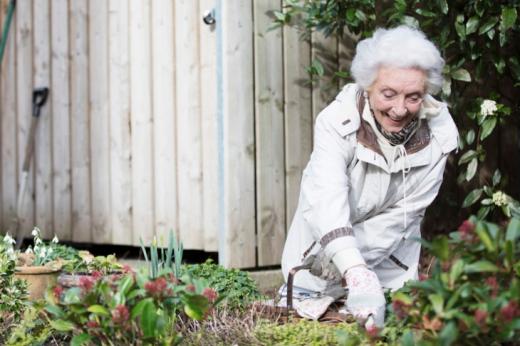 Thanks to an early diagnosis and treatment at The Royal Marsden, Shirley is still doing well over 20 years after receiving her diagnosis and lives her life to the fullest. She sings in two community choirs and enjoys gardening, baking and does regular voluntary work for charity. 
By leaving a gift in your Will, you can help fund pioneering research, treatment and lifesaving equipment to give hope to more patients like Shirley.
If you'd like to share your story, we'd love to hear from you at [email protected] 
Find out more
If you want more information about how to leave a gift in your Will