Toral's Marsden Morning Chocolate and cranberry cake
Toral from The Urban Kitchen has kindly supplied us with this delicious chocolate and cranberry cake recipe to help inspire your baking for your Marsden Morning.
This delicious chocolate and cranberry cake comes from Toral, the Founder of The Urban Kitchen. Toral is a nutritional scientist and chef who originally went to medical school to be an oncologist. After working in research, travelling the world and completing her MSc in Nutritional Medicine, her journey came full circle when she was diagnosed with breast cancer at 29.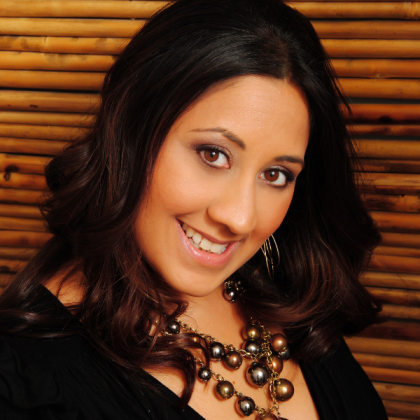 More about Toral, Founder of The Urban Kitchen
Toral Shah is a Nutritional Scientist (MSc Nutr Med), and functional medicine & nutrigenomics Master practitioner, Health writer and Consultant, as well as the Founder of The Urban Kitchen.
She uses her science and nutrition knowledge to help support others to optimise their health, with the aim of reducing their risk of disease.
Toral was first diagnosed with breast cancer at the age of 29. In 2018, she was then diagnosed with a breast cancer recurrence and in 2020 for the third time, undertaking major surgery and treatment through lockdown.
She used all the science, nutrition, lifestyle and wellbeing knowledge she had to support her recovery and shares this with others today. As a breast cancer patient and survivor, she understands how patients might want to change their diet and lifestyle post diagnosis. 
Toral is particularly passionate about cancer prevention and recurrence and completed her MSc thesis researching diets that reduce risk of recurrence of breast cancer. Not to mention her seasonal and delicious food is packed with colour and flavour as well as using evidence based science to optimise health and prevent disease. 
You can follow The Urban Kitchen for more recipes here:
Instagram @theurbankitchen
Twitter @urbankitchen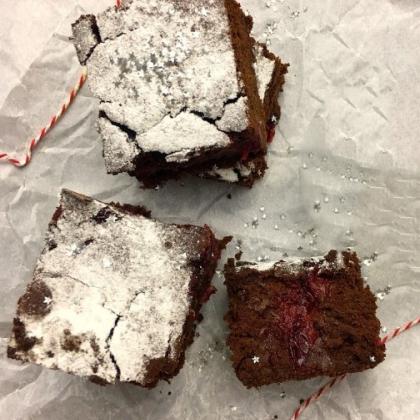 Chocolate and cranberry cake (vegan)
Cranberries are often underused in desserts, but their juicy tart taste cuts through the rich dense chocolate cake to make a dessert that everyone can enjoy. The recipe makes at least 20 squares, so plenty to share with a cup of tea.
Ingredients (makes at least 20 squares)
360 ml unsweetened almond milk/ 2 tsp  apple cider vinegar/ 200g apple sauce/ 120 ml strong coffee/160 ml melted coconut oil/ 100g dark chocolate/ 4 tsp pure vanilla extract/ 325g self raising flour/ 250g caster sugar/ 100g unsweetened cocoa powder/ 300g cranberries/ 4 tsp brown sugar
Mix the almond milk with the cider vinegar, and allow to curdle slightly to create a vegan buttermilk.
Heat a pan and add the cranberries, 2 tbsp water, brown sugar and 2 tsp vanilla extract. Cook for 5 minutes until the cranberries are burst. Allow to cool.
Melt the chocolate and the coconut oil over a bain marie until melted.
Add the apple sauce, strong coffee and remaining 2 tsp vanilla extract to the curdled almond milk and mix well.
When the chocolate and coconut oil are melted, mix well and when cooled, add to the almond milk mixture.
Preheat the heat oven to 180c/ 375c/ Gas mark 4.
Line a deep baking tray (approx. 20cm x 16cm) with parchment paper or brush with oil.
Mix the caster sugar and self raising flour with the chocolate and almond milk mixture until there are no lumps- use a hand mixer or stand alone mixer.
Pour in half the cake batter into the lined tin.
Top this batter with a layer of cooled cooked cranberries.
Pour over the remaining cake batter over the cranberries and ensure they are covered.
Bake for 45 minutes or until a skewer comes out clean.
Allow to cool and decorate with icing sugar and edible glitter.
Host your own Marsden Morning
On 30 June, get together with friends and family for a coffee morning, and fundraise to help change the lives of people with cancer.