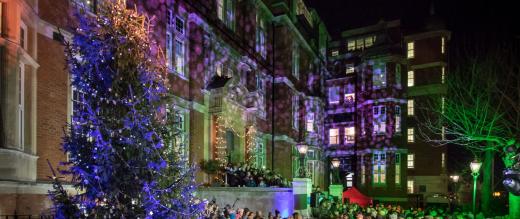 Celebrate a Life carol services
We are so excited to invite you to our carol services this year in Sutton and Chelsea, where we'll be switching on our Christmas lights.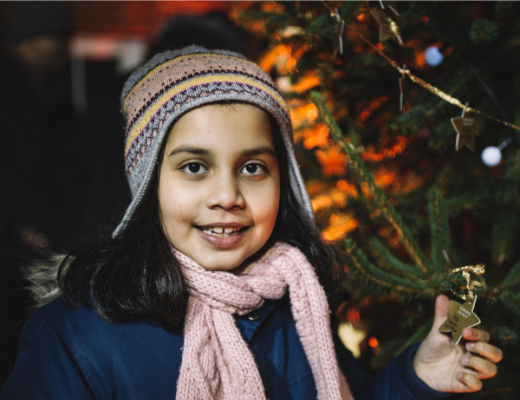 Celebrate a Life carol services
Our carol services this year will take place at 6pm on Tuesday 7 December in Sutton and Thursday 9 December in Chelsea. It will be so special to come together again after having to cancel our carol services last year due to the Covid-19 pandemic. 
We will switch on the Christmas lights during the carol services, and like our previous events, the services will feature a selection of hymns, prayers, and readings, with performances from local choirs and bands. The services take place outside, so if you are joining us, please wrap up warm and be aware that seating is not provided. 
An Order of Service will be available at the carol services and on our website, which will list all our special 'Celebrate a Life' names. To ensure your star name is included, please name your star before 15 November 2021. 
Following our very successful virtual event last year, we are planning to live stream the carol services this year for the first time, which means that if you cannot attend the events, you will still be able to be a part of Celebrate a Life, by joining us virtually. 
Any updates or changes regarding the carol services will be posted here on our website. Alternatively, to receive email updates from us, you can provide your email address by contacting us at [email protected] 
For further information, contact us.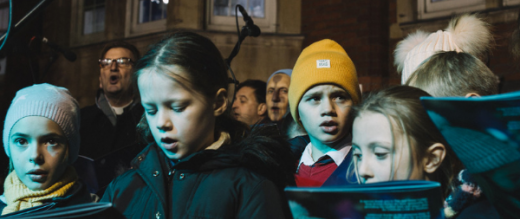 More about the event
The event will be live-streamed and thereafter the recordings will be made available on our website and on our YouTube channel. By attending the event, you consent to the use of the images taken and the recording of the Event (Your images) by The Royal Marsden Cancer Charity to show the Event as set out above and for other fundraising purposes, including but not limited to, advertising, publications, marketing material and in other media that may be made available to the public. 
At the venue, there will be an area designated and clearly signposted as "out of shot" which you should go to if you do not wish Your Images to be used in this way; otherwise, by attending, you consent to Your Images being used as above. Please note this consent is not revocable.