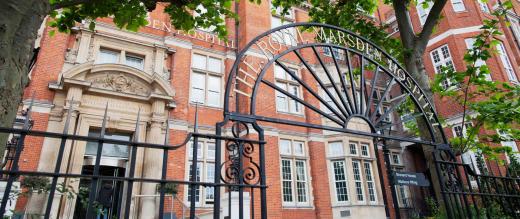 Helping cancer patients on Mother's Day
This Mother's Day, our longstanding partner, Ralph Lauren, will be accepting donations at their seven UK stores, to fund complementary therapy services at The Royal Marsden.
This Mother's Day, we are delighted to be benefitting from an initiative led by our longstanding partner, Ralph Lauren.
The luxury brand is accepting donations from customers across their seven UK stores, which will be funding complementary therapies to help patients at The Royal Marsden to feel better as they manage their cancer treatment.
You can make a donation between Friday 29th – Sunday 31st March in these stores: New Bond Street, Regent Street, Fulham Road, Canary Wharf, Manchester, Leeds, Glasgow.
They are also offering flower bouquets to those making a donation in the following stores on specific dates:
- Friday 29th March at 1 New Bond Street
- Saturday 30th March at 169-173 Regent Street and 105-109 Fulham Road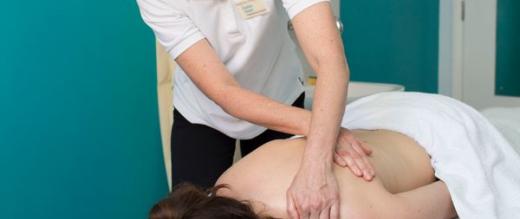 Complementary Therapies at The Royal Marsden
Through massage therapy, relaxation, reflexology and aromatherapy, the complementary therapies team provides a much a valued, holistic service to help both outpatients and inpatients at The Royal Marsden. For many patients these therapies help to relieve symptoms and enhance physical and emotional wellbeing.
These therapies help patients cope with their complex symptoms including pain, fear and anxiety and altered body image – for example through the hair loss service provided. The team has been particularly successful in helping patients to prepare for MRI scans, teaching them relaxation techniques to help alleviate claustrophobia and complementing the massage therapy sessions.
Alongside the hands-on service of providing massage and reflexology sessions to patients, the complementary therapy team are also experienced aromatherapists and create bespoke aromasticks to give to patients. These are small personal inhalation devices that can help with a range of symptoms including nausea, insomnia and anxiety. Patients have commented on how useful it is to have something they can carry around and use when they need to, for instance when they are waiting for scans,  appointments or travelling to hospital.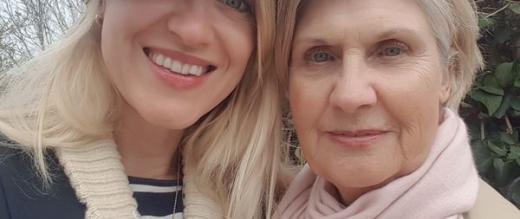 The difference for patients
Actor Siobhán Hewlett became a Royal Marsden Cancer Charity Ambassador after her mother, 70s TV and soap star Thérèse McMurray, began receiving treatment for a rare type of non-Hodgkin lymphoma at The Royal Marsden.
Speaking about how complementary therapies have been a vital part of her mother's treatment, Siobhán said:
 
My mum has had the most fantastic care at The Royal Marsden. The complementary therapies available, in addition to treatment, helped to make her as relaxed and comfortable as possible during her time in the hospital. I'm consistently amazed and overwhelmed by the impeccable level of care and love from everyone at the hospital, and am grateful to all those who support the Charity and make these therapies possible.
Our partnership with Ralph Lauren
Ralph Lauren Corporation has a longstanding relationship with The Royal Marsden Cancer Charity as the UK beneficiary of the Pink Pony campaign. Our partnership encompasses staff and customer involvement throughout the year, with UK stores and offices supporting through fundraising and volunteering.
In 2016, The Royal Marsden's state-of-the-art Ralph Lauren Centre for Breast Cancer Research was opened by Mr Ralph Lauren and HRH The Duke of Cambridge. The centre was funded by supporters of The Royal Marsden Cancer Charity, including a generous donation from Ralph Lauren. This world-class facility is staffed by a team of leading clinicians and scientists working with the latest technology to set a benchmark for cancer research around the world.