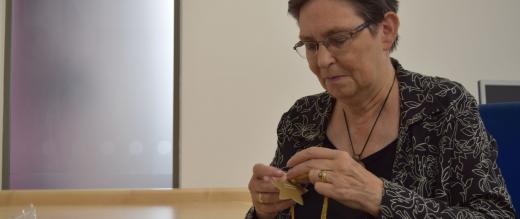 ​Mary's story: a star for Mum
Mary is one of the wonderful volunteers who help to get all the stars ready for the service, she also names a star for her mum who was treated at The Royal Marsden in the 1980's.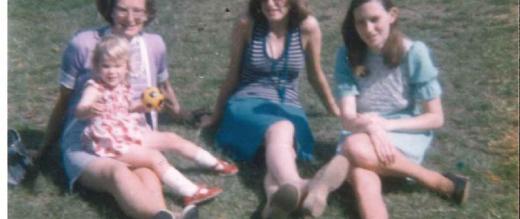 In the early 1980s her mum Joan was diagnosed with Myeloma and treated in The Royal Marsden Sutton but sadly she passed away in 1982 aged just 55.
Mary and her family have named a star for their mum for the past few years, both to say thank you to The Royal Marsden and come together with the whole family to remember Joan in a special way.
"In those days not much was known about Myeloma but Mum was looked after well in the Bud Flanagan ward. It was really quite emotional attending our first Celebrate a Life service in Sutton over five years ago"
When she retired, Mary was looking for somewhere to offer some of her time. After taking part in the Marsden March, she saw a leaflet about volunteering at The Charity.
"I had a list of things to do – one was to volunteer. I had no idea when or where to do this, but then I saw the opportunity at The Royal Marsden Cancer Charity and thought it would be a wonderful place to give something back to."
Every year, my family and I come to Chelsea to see our star for my mum.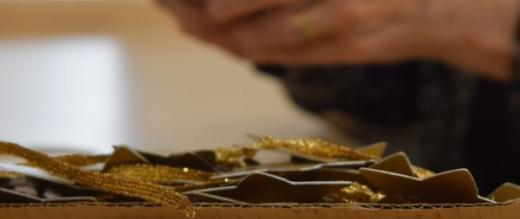 Threading 3,000 stars 
Mary has been helping the fundraising teams for seven years now, with Celebrate a Life being a major part of her role.
Around early June, when most are enjoying the summer sunshine, Mary Wiggins gets started on Christmas. Specifically, she begins to thread around 3,000 gold stars onto metres of gold braid.
Mary is a volunteer for The Royal Marsden Cancer Charity, and a major part of the Celebrate a Life service. The stars she spends months attaching to braid will go on to be looped around both 20 foot high Christmas trees in Sutton and Chelsea.
She says: "Knowing that it means so much for so many people makes it all worthwhile. Christmas is such an important time for families to get together, and to remember those who are no longer with us."