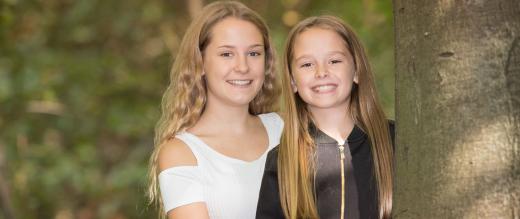 ​Michelle's Story: A Star for my Daughters
Michelle names stars for her two daughters, after being successfully treated for Non-Hodgkin Lymphoma.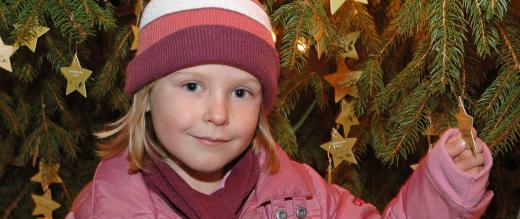 Michelle was just 33 when she was diagnosed with stage 4 Non-Hodgkin Lymphoma in December 2004. She was a busy mum to three-year-old Annabelle and working in sales for a top airline.
"I'd been having night sweats for a few years, and was fairly tired all the time," she says. "But I assumed - as most people would - that this was linked to having had a baby."
When Michelle started getting what appeared to be an eye infection that wouldn't clear up she had a number of tests done. A CT scan revealed a lump, which after a biopsy was found to be lymphoma that had spread to the bone marrow.
Luckily the cancer was slow growing, so her consultant at The Royal Marsden said she could spend the holidays at home with her family, before coming back in the New Year to start a treatment plan.
In the first couple of weeks of January Michelle was treated with a combination of chemotherapy and a drug treatment called rituximab. A type of immunotherapy, rituximab works by using man-made versions of normal parts of the immune system to kill lymphoma cells or slow their growth.
My little girl gave me a reason to get up every day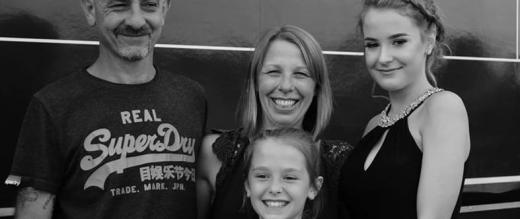 Thankfully her treatment was successful, and in April 2005 results showed Michelle was all-clear, before she'd even completed her six rounds of treatment.
"It was tough. But my little girl gave me a reason to get up every day and keep going," Michelle adds.
Fourteen years on, that little girl is now 17 and older sister to Gracie, 11, who was born after Michelle completed treatment. Michelle started donating to Celebrate a Life in 2005, and names the stars for her daughters.
"Gracie was born after I completed treatment. I dedicate my stars to her, and Annabelle, as a celebration of their lives."
"I go with the girls every year to Sutton. When you look around, there's something special about it being Christmas, and all the people watching from the hospital windows. It's just such an amazing event and has become a tradition for us."
Name a star for someone you love
The star you name will help change the lives of cancer patients and their families - just like Michelle.