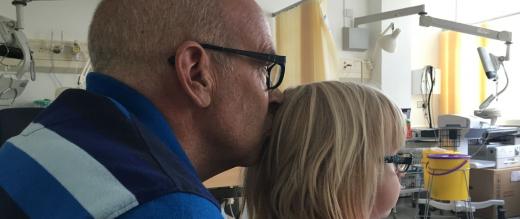 Nikki's story - a star for my husband
Nikki names a star in memory of Andy, who was treated for Acute Myeloid Leukaemia.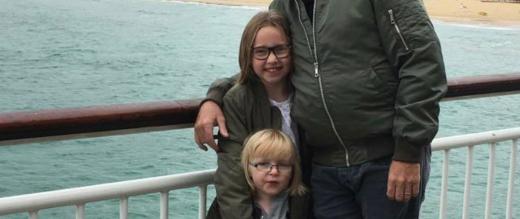 Andy had been diagnosed in May 2016, after feeling increasingly wiped out and having lost a lot of weight. As a builder he was used to working long hours, but became more unwell and was sleeping all the time. After several visits to the GP and a blood test, Andrew was sent straight to his local hospital where they gave the diagnosis.
He was immediately transported in an ambulance to The Royal Marsden Sutton for emergency chemotherapy. Throughout his treatment over the next few months Andrew spent time in wards across Sutton and Chelsea. He had three courses of chemotherapy and a stem cell transplant, which unfortunately wasn't successful.
In early 2017 he went onto a drug trial for four and a half months, but sadly was told in June that there was nothing more they could do. He died shortly after, aged just 54.
It was an incredibly difficult time for Nikki and her family, with her and Andy's youngest child just four years old.
"We couldn't have got through everything without the nurses and staff at The Royal Marsden," Nikki says. "I can't thank them enough."
We didn't get as long as we wanted, but we are so thankful for the extra time we had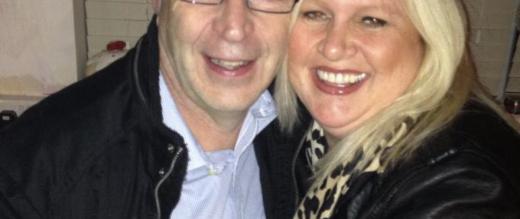 Nikki and her family have supported The Royal Marsden Cancer Charity ever since, taking part in activities from The Marsden March to other fundraising events.
When Nikki saw Celebrate a Life, she thought it would be a lovely thing to take part in and named a star online, for the tree at Sutton. Andy's Brother wore the The Royal Marsden Cancer Charity lapel badges at his wedding instead of cuff links, to honour and remember his brother. Nikki has taken part in Celebrate a Life again for 2018.
She adds: "Even though we didn't get as long as we wanted with him, The Royal Marsden gave us an extra year. We owe them that year."
"Andrew was incredibly brave. Not everyone touches hearts like he did."
Name a star for someone you love
By naming a star for someone this Christmas you are supporting our vital work.