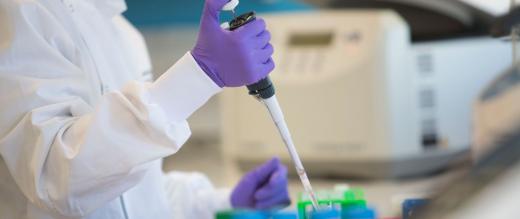 Our work in breast cancer
Breast cancer is the most common cancer in the UK, and whilst the number of cases has almost doubled, improved therapies and earlier detection has nearly halved mortality. This is thanks to pioneering new approaches and the discovery of new targeted treatments, many driven by The Royal Marsden.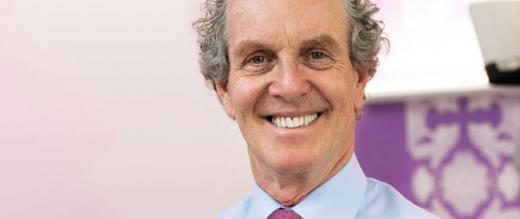 Professor Ian Smith, Consultant Medical Oncologist, has been central to these developments and this year will be awarded the prestigious William L McGuire Memorial Lectureship at The San Antonio Breast Cancer Symposium. Professor Smith was involved in the development of drugs, which are now widely used in clinical practice including Letrozole, Carboplatin and Trastuzumab (Herceptin). 
Researchers at The Royal Marsden and ICR are focused on targeted therapies, leading to individualised medicine with reduced toxicity and better outcomes for patients. Professor Smith is Chief Clinical Investigator of a trial – the largest of its kind in the world – which he hopes will help to develop individualised treatments for patients diagnosed with early-stage breast cancer. 
Researchers at The Ralph Lauren Centre for Breast Cancer Reseach, which was funded by our supporters, including a generous donation from Ralph Lauren, continue to pursue breakthroughs that change how we treat cancer. These scientists are using the latest in cancer research technology to carry out more rapid and in-depth analysis of breast cancer samples than ever before. 
This work reflects the pioneering approach that lies at the heart of The Royal Marsden. We are at the forefront of advancing treatment for breast cancer and will continue with this ambitious, patient-centred approach.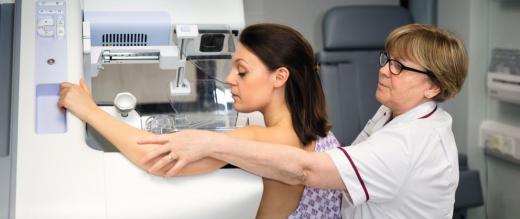 How we are treating breast cancer
We've been leading the way in breast cancer research for a long time. And much of this work would have been impossible without your support.
Through both pioneering research and the development of new drug treatments we have been working to support around 9000 patients who are referred to The Royal Marsden every year.
Support our work
Help us to continue to provide personalised care for cancer patients