Q&A with Consultant Medical Oncologist Dr Alistair Ring
Alistair is one of the leading breast cancer clinicians at The Royal Marsden.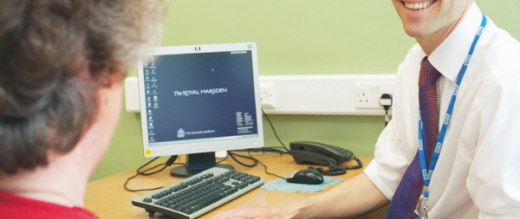 Alistair specialises in all aspects of the medical treatment of breast cancer, and has a particular expertise in the management of metastatic and early breast cancer, and the management of cancer in older patients. We speak to him about the different treatments for breast cancer, the emerging research for patients and why early diagnosis is so important.
How has the treatment of breast cancer changed during your career?
There have been staggering advances in the field of breast cancer over the past 20 years. We have made major progress in the development of targeted therapies, thanks to a better understanding of the molecular abnormalities in cancer cells. This means we can offer patients more personalised treatment options, with reduced side-effects and better outcomes.
Why is early diagnosis of breast cancer so important?
When cancer is caught sooner – and before it has spread outside of the breast – we have a much greater chance of treating it, often with less invasive procedures such as surgery alone, without the need for chemotherapy. By improving the accuracy of early detection, we therefore expect to see more and more patients surviving breast cancer.
Early diagnosis requires a shift towards faster investigation and quicker responses to patients who present with symptoms. Part of this is ensuring we can provide patients with fast and direct access to world leading diagnostic experts, in an easily accessible and reassuring environment.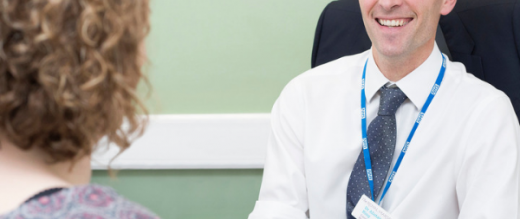 What are you trying to achieve through research?
The complexity of cancer is a constant challenge to developing treatments that are both effective and also provide a good quality of life. Through research we are aiming to overcome these challenges, developing better treatment options for patients.
A particular area of focus for me is improving the care of older patients with cancer. Despite the large number of women over 70 who are diagnosed every year with breast cancer, very little has been done to study this patient population and consequently we see huge variations in how they are treated. Through research, such as our participation in the National Institute for Health Research (NIHR) Bridging the Age Gap study, we are establishing guidance on how age, ill health and frailty may impact tolerance to treatment. As part of this, we have developed tools to help patients and doctors make more informed decisions about breast cancer treatment and increase the uptake of surgery and chemotherapy in older women with breast cancer. These tools are now being tested in a study involving more than 3,000 patients and it is hoped will lead to better survival and quality of life in older patients with breast cancer.
What does the future of breast cancer treatment hold?
It's crucial that we prepare the clinicians of the future, and I was recently lead editor on the Breast Cancer Survivorship textbook. It's aimed at the next generation of oncologists, discussing the impact on patients of diagnosis and treatment of early breast cancer. Despite the incidence of breast cancer increasing, survival rates are also increasing. There are a number of reasons for this – largely early diagnosis, better surgical techniques and increasing use of adjuvant therapies.
Looking after the holistic needs of patients, and improving quality of life – during and after treatment – is key. For those patients with advanced – or metastatic – breast cancer, our focus remains on controlling the cancer for as long as possible and maintaining quality of life. We also continue to investigate new options for when other treatment is unsuccessful.