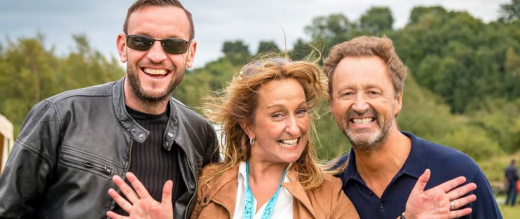 Raising funds for immunotherapy research - KMAC
KMAC was set up by Nicola Murrells after she was diagnosed with cancer.
Since 2016, the KMAC campaign has raised over £1.7 million. Nicola's brother Gregg, now head of KMAC, wants to raise as much money as possible to help The Royal Marsden pioneer new immunotherapy treatments for patients.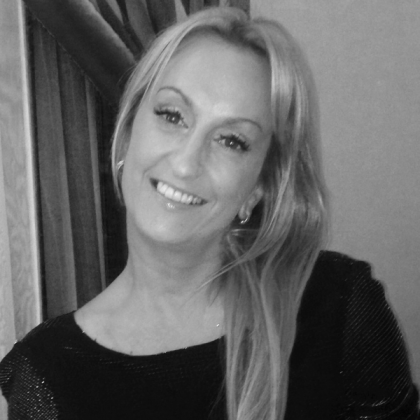 The story from Nicola's brother Gregg
Cancer affects so many of us. It does not discriminate. In October 2016, my sister Nicola was told she had nine weeks to live as her liver was riddled with tumours. Those tumours then stabilised due to pioneering treatment and she beat her nine weeks.
In April 2017, Nicola was told she had six months to live as the cancer had spread to her brain. Cancer returned to her stomach and liver.
Nicola continued to push KMAC throughout her treatment and she inspired more people to understand this awful illness better.
Sadly Nicola passed away on the 7th September 2017. She was 42. This meant that she had to leave behind a little five-year-old girl who was her world. Nicola didn't want another family or another mother or father to have to go through this heart-breaking ordeal.
I have made a vow to do all I can for KMAC and to work side-by-side with The Royal Marsden Cancer Charity to be at the forefront of finding better ways to treat a disease that has taken so much from so many.
I agreed with all my heart to take KMAC's outstanding work and push it further and higher shortly before my amazing sister closed her eyes for the last time. Something I do with pride and great passion.
The Nicola Murrells Research Team
The money raised by KMAC supports The Nicola Murrells Research Team. Still being established, it currently supports three fellows specialising in immunotherapy research. Immunotherapy is a type of cancer treatment that works by using our immune system to recognise and attack cancer cells.
The research team is setting up new immunotherapy projects across colorectal, sarcoma and other cancers to answer the following questions:
Which individuals will relapse?
Which individuals would benefit from immunotherapy?
Can we identify tumour specific targets for immunotherapy?
Can we monitor therapy response and/or disease progression by monitoring the immune response?
Support the KMAC campaign
Let's give cancer patients a future beyond cancer.