The Royal Marsden Cancer Charity celebrates festive fundraising milestone
A Christmas campaign celebrating the lives of family, friends and loved ones who have been affected by cancer has raised more than ever before for The Royal Marsden Cancer Charity with over £103,000 being donated over the festive season.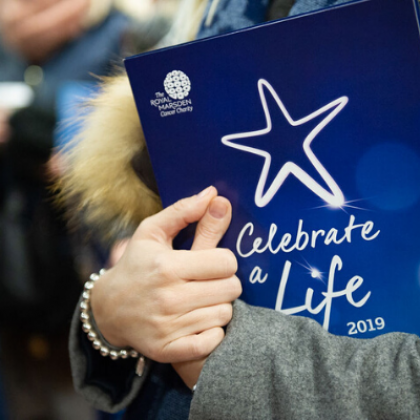 The 'Celebrate a Life' annual campaign encourages supporters to make a donation and have a name of their choice written on a star and hung on one of the Christmas trees outside the hospitals in Chelsea and Sutton during December. This Christmas there were more stars on the trees than ever before with over 3,000 being named.
Supporters chose to dedicate stars for many different reasons including in memory of someone special, to say thank you to a member of staff who supported them at the hospital, or just to celebrate themselves or the people in their lives.
Now in its 16th year, Celebrate a Life sees two carol services take place in December where supporters can come to the hospital and sing carols alongside a choir, watch the Christmas tree light switch on and find their special star on the tree.
Money raised from Celebrate a Life helps to fund state-of-the-art equipment, groundbreaking research, and a range of other initiatives at The Royal Marsden to ensure every patient receives the very best treatment and care.  The campaign has grown substantially over the years and has more than doubled the amount it's raised since 2012.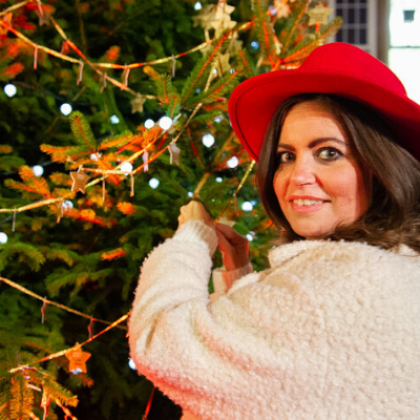 Deborah James, a patient at The Royal Marsden who took part in Celebrate a Life said:
It's such a beautiful, moving event. I felt very emotional seeing all the stars on the tree and knowing each one is there because a life has been touched by cancer. For me personally it was particularly emotional as a year ago I'd been really unwell with my metastatic bowel cancer. Thanks to The Royal Marsden, not only am I still here a year later, but because of pioneering treatment and cutting edge targeted drugs, I currently have no evidence of disease. A Christmas miracle! I can now look to the New Year with hope that I'll be here next year.
Antonia Dalmahoy, Managing Director of The Royal Marsden Cancer Charity, said:
On behalf of the Charity, I'd like to say a huge thank you to everyone who supported our Celebrate a Life campaign this year. Not even heavy rain could hold back our incredible supporters from attending the carol services, many of whom have incorporated Celebrate a Life into their Christmas traditions. It was humbling to see the thousands of stars across the Christmas trees each shining brightly for a life that has been touched by cancer.

Celebrate a Life is such a special occasion for patients, their loved ones, our supporters and staff, and every star named is helping us make a vital difference.  I'm extremely proud of this fantastic fundraising total which means we can continue to support The Royal Marsden's exceptional work.