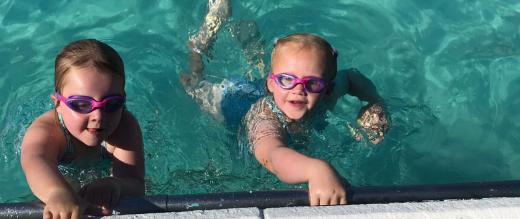 Saving Grace Roberts-Fookes
Sarah Fookes, mum to six year old Grace, tells her daughters triumphant story.
We are enormously grateful to The Royal Marsden for all the effort and care they gave to Grace. Without them, Grace would not be here.
When Grace was diagnosed with adrenal cortical carcinoma in July 2014, she was treated with chemotherapy, but in October of that year we were told she might not make it to Christmas.
We were devastated and tried for a second line of chemotherapy before coming to The Royal Marsden to see if we could access experimental treatment on a clinical trial. We were willing to try anything as nothing else available at our local hospital was working for Grace.
Since then Grace has completed three drug trials. The last one - an immunotherapy drug called pembrolizumab - really made a difference. This trial was only available at The Royal Marsden and reduced the tumours to a size that made it possible for two surgeries. She has had the adrenal tumour removed and, on a separate occasion, had two lung tumours removed.
She still has tumours in her lungs (microscopic) and continues with scans and remains on daily steroids, but other than that she leads a relatively normal life and has now been off treatment for about a year.
Grace is now finishing Year 1 at school and is catching up despite all the medical absence. She is enjoying things a little girl should be doing and her confidence and independence has soared. She loves swimming and now without a Hickman line, enjoys gymnastics, drama and is fun loving and full of life. She also adores her little sister Molly and they are a great team together.
Your support means patients like Grace can benefit from more effective treatments and enjoy a better quality of life.