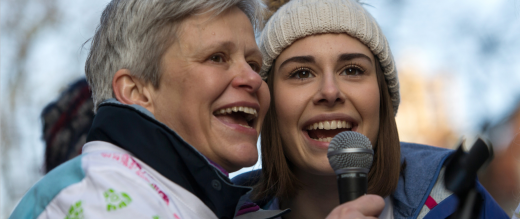 Why We March- Andrea's Story
Two years ago, the 2017 Marsden March, happened the day after Andrea was discharged following her surgery. In 2018 Andrea was able to participate in the March.
As I love walking, it felt like something I had to do. It was a big milestone, 51 weeks from my surgery I had walked 14 miles. It marked a turning point in my recovery as I felt fit and healthy. I was very excited about taking part and it was a positive thing to do, a good way to mark another anniversary.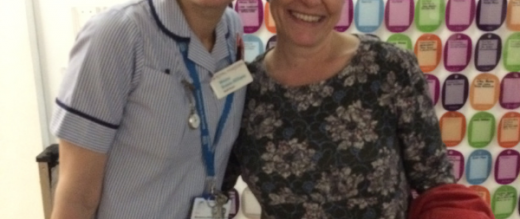 Andrea says "When I come to The Royal Marsden I feel safe. The level of care is amazing, it's clear staff love their jobs, which is reflected in the care and also how I felt during treatment. From the moment I walked through the door everyone has made my diagnosis easier to deal with. The doctors, nurses, support staff and volunteers are all so kind."
"Ellis ward is lovely. You remember that you're in a hospital but having the bright calm environment makes a real difference. The main thing I remember about my surgery is being in the anaesthetic room beforehand and someone putting a comforting warm blanket over me."
"The Royal Marsden is an incredibly special place which makes it hard at the end of treatment to leave everything behind. I miss the people who looked after me but the Marsden March is a great way to stay in touch and say thank you. In 2018 I was honoured to stand on the podium and count all the walkers down."
"I now have check-ups every three months and I will be monitored me for up to 10 years. In December 2018 it was 2 years since my diagnosis and I feel grateful to be well and enjoying life."
Sign up to volunteer
Registration for The Banham Marsden March has now closed. You can still sign up to volunteer on the day.