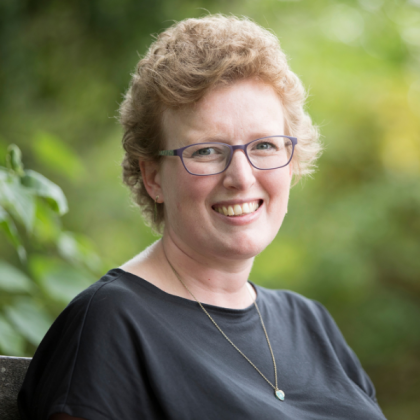 Lizzie's story - Episode 1
At just 32 years old, Lizzie was diagnosed with bowel cancer in 2018 following a colonoscopy. She was referred to The Royal Marsden to start treatment immediately and has since undergone multiple surgeries, and chemotherapy treatments. After her scans initially showed no evidence of disease, Lizzie's cancer returned which led to her most recent surgery in January. This is when she became involved with the documentary.
"When I was first diagnosed, I was in a very bad way. I'm lucky that I've had such great care since then and that I'm still here today living my life."
"In some ways the option of surgery came as a bit of a relief. In my experience and knowledge of cancer, having surgery is usually the best option in stopping further spread and really getting rid of the cancer – so in that sense I was really grateful."
"It's been interesting to take part in the documentary filming, in a way it's been a nice experience to reflect on my journey. It's been lovely getting to know the documentary team whilst they've been filming with me at the hospital, at home and having the opportunity to share my story which is something I'm quite passionate about."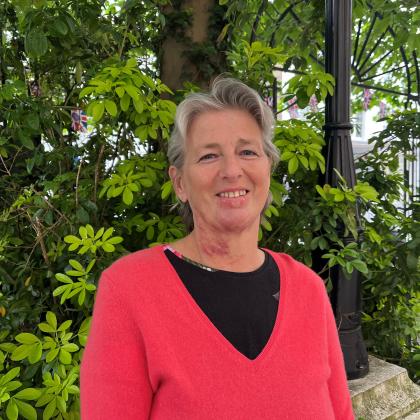 Janet's story - Episode 2
"In March 2021 I was thrown into turmoil when I received the devastating news that I had pancreatic cancer. My first thought was; I'm going to die, followed by; I can beat this! My odds weren't great, but I was determined from the start to be positive."
Janet's tumour had grown too big to operate so she underwent two rounds of chemotherapy and a course of radiation treatment which shrank the tumour. 
"In March 2022 I had an operation to remove what remained of the tumour. It's been a roller coaster of a journey. I had lots of support from loved ones which kept me going. I was asked if I'd like to take part in a Super Surgeons documentary and I jumped at the chance; as a thank you to The Royal Marsden and all the teams of staff that played a part in treating me; to promote awareness of pancreatic cancer and to share my experience in the hope that it helps others."  
"Fast forward to now and I'm in recovery from my operation carried out by Mr Bhogul and I've since been given the all clear! I may have lost my hair last year, but I've never lost my sense of humour. I have a bucket list of things to do and having cancer has helped me reflect and prioritise what's important to me."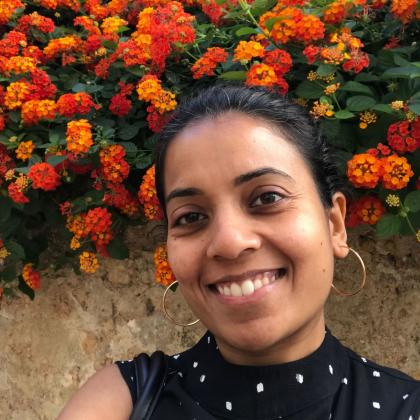 Melissa's story - Episode 3
Melissa was referred to The Royal Marsden in January this year after being under the care of another hospital. Melissa said: "I had been through so much by the time I got to The Royal Marsden. My symptoms were really debilitating – I had been to the GP as I could not even walk up the stairs due to fatigue. I was taking a few days off every month when I had my period with excessive bleeding. I had been told I had fibroids and they had also detected cancer cells."
Under the care of Ms Nobbenhuis, Melissa underwent surgery for uterine leiomyosarcoma. The first part of her operation was completed using a da Vinci Xi robot funded by The Royal Marsden Cancer Charity. 
"After meeting Ms Nobbenhuis for the first time, I thought she was amazing. She told me I needed a full hysterectomy, which was quite difficult to hear, but she explained it so well. I felt like I was in safe hands, and she really put me at ease. When I had my surgery, the team were really calming. I was looked after so well by the nurses and other staff on Ellis Ward too – they were like family. I told one of the nurses, Umi, that when my 11-year-old daughter grows up, I want her to be just like you."
"I am now 90 per cent recovered from the operation and I've returned to work. My treatment has made such a difference to my symptoms, it's wonderful."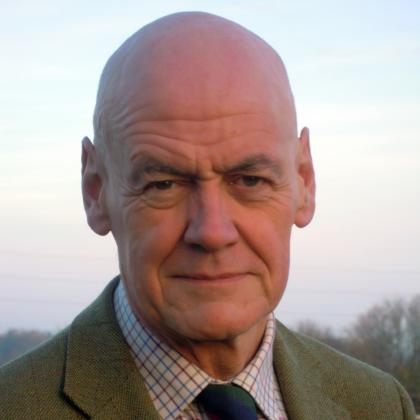 Ian's story - Episode 3
Ian was diagnosed with retroperitoneal sarcoma in June 2021 at his local hospital, where he was told it was untreatable. After asking for a second opinion, Ian was referred to The Royal Marsden.
"Before my diagnosis, I had never heard of sarcoma, let alone retroperitoneal sarcoma, which grows deep in the abdomen. It doesn't respond to chemotherapy or radiotherapy and, as mine was so large, my original team thought the tumour was too risky to operate on. When I met Mr Strauss, my tumour was 7.5kg, which is roughly the size of twin babies. He said that, although he hadn't done many operations this big, he thought he could do it.
"While there was risk, I immediately agreed to go ahead. I had thought I was going to die, but now there was hope. The operation was a major piece of work. My right kidney and some of my bowel and diaphragm were removed and I was left with nearly 60 stiches. My recovery has been okay and, while I'm in some physical pain, this time last year I wasn't even sure if I'd make Christmas. Instead, I'm alive and I have extra precious time, which I plan to spend much of in my garden while my partner Sally rides horses. "
"I decided to take part in the documentary because there is a lot of fear around cancer, including getting checked. I want to encourage people not to be embarrassed about seeking help. The sooner cancer is diagnosed, the better the chance of survival." 
"We have met some wonderfully brave patients, and thank them for trusting us to tell their stories. They all wanted to make a difference and show audiences that there is hope within a diagnosis of cancer. Without their bravery we would not have been able to make the series."
- The Production Team from Wonderhood Studios