Everest Base Camp
An exhilarating 18 day trek across the world's highest mountain range. Take in the breathtaking views whilst making your way to the foot of Mount Everest.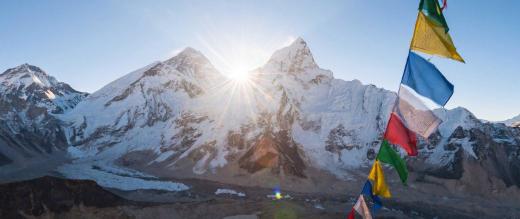 Fundraising target
£4845.00
The challenge of a lifetime
Explore Nepal's amazing mountain range, taking in the astonishing scenery of the Himalayas, including the greatest of them all - Mount Everest. This is an unforgettable adventure you won't want to miss! 
Your adventure will begin in Lukla. Crossing numerous rivers as you make your way to the highest point at Kalapathar (5,545m). Where you'll be able to take in the astonishing array of peaks and glaciers, before heading on to the grand finale at the Everest Base Camp. 
This challenge is run by our trusted partners Charity Challenge, For the full trip itinerary please visit their website. 
Dates 
There are several date options available - so you can choose the dates that suit you best.
17 March - 3  April 2022
29 September - 16 October 2022
What are you waiting for?
For more information and to sign up for your place, head over to our partners at Charity Challenge via the link below. Don't forget to let us know too!