Volunteer at The Banham Marsden March
Be part of the team that helps make The Banham Marsden March happen.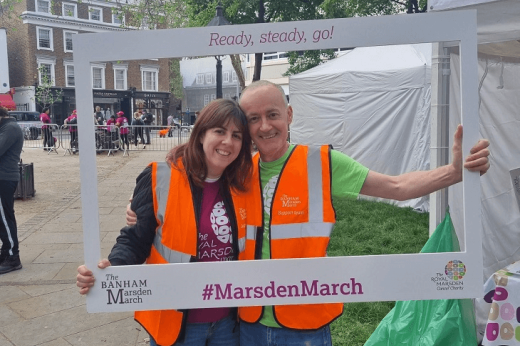 Thank you so much to everyone who volunteered at The Banham Marsden March 2023. The day is only possible thanks to you.
You helped to make the day extra special for all our walkers and have supported the event which has now raised over £1.4million! This amount will make a huge difference to cancer patients at The Royal Marsden, across the UK and across the world.
Interested in volunteering next year?
We'd love to have as many volunteers as possible!
Register your interest to volunteer at The Banham Marsden March 2024. Fill in the form below and we'll contact you as soon as volunteer registrations open.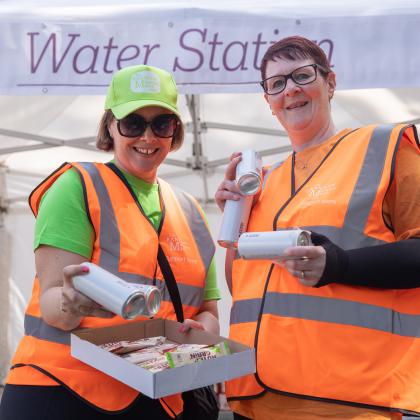 What does a volunteer do?
The Banham Marsden March couldn't happen without our fantastic 'army' of volunteers. We need volunteers from 8am to 6pm but most volunteers won't be required to work the whole time. 
There are lots of roles that volunteers might help with on the day including:
welcoming and supporting walkers at the start lines. 
marshalling along the route to help keep walkers safe and cheer them on.
welcoming and encouraging walkers at our three checkpoints.
helping provide information.
helping hand out refreshments.
providing support by cycling the route.
handing out medals at the finish.
Any questions about volunteering at The Banham Marsden March?