Volunteer for The Banham Marsden March
Would you like to be part of the team that helps make The Banham Marsden March happen? Find out more about volunteering at the event.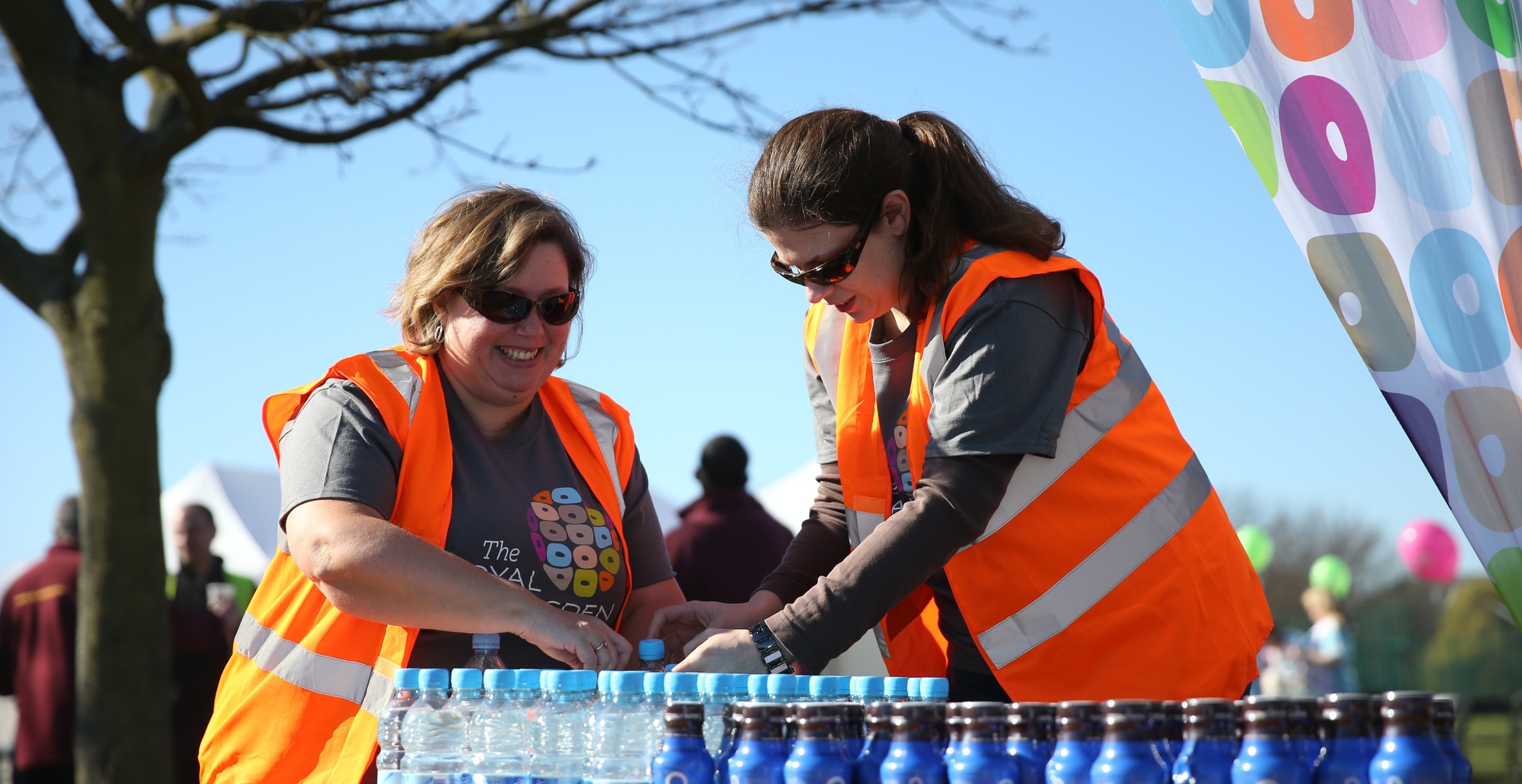 Play a vital part in our biggest event!
The Banham Marsden March is the biggest day in our calendar and you too can play a part in it, even if you didn't manage to get a place or didn't want to undertake the full 15-mile or 5-mile walks.
The Banham Marsden March can only happen due to the amazing support of our team of volunteers, who do everything from handing out refreshments and cheering the walkers on, to manning stalls and being all-important information points.
And at the end of the day you get to party along with the walkers! 
It's an unforgettable experience.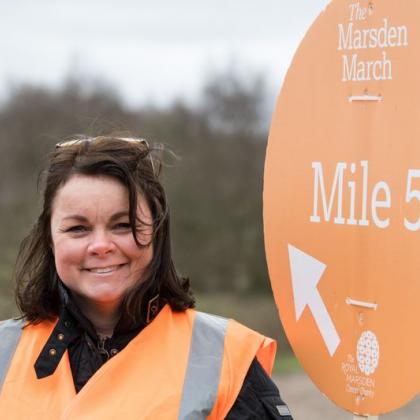 What does a volunteer do?
The Banham Marsden March wouldn't be the same without our fantastic 'army' of volunteers. And we've got lots of different roles available:
registering walkers at the start lines in Chelsea or King George's Playing Field, Morden
marshalling along the route and encouraging walkers
welcoming and encouraging walkers at our three checkpoints 
helping provide information
helping provide refreshments
providing support by cycling the route
handing out medals at the finish
We need volunteers from 8am to 6pm but most of you won't be required to work the whole time
Volunteer registration is now closed.
We have now closed our registration form but if you'd still like to volunteer on Sunday 22 May 2022, please email [email protected]