Why we do it
Over the past seven years, The Marsden March has raised more than £10 million. Every penny goes towards funding state-of-the-art equipment, ground-breaking research, and creating the very best patient environments. But why do our marchers do it?  We'll let them tell you.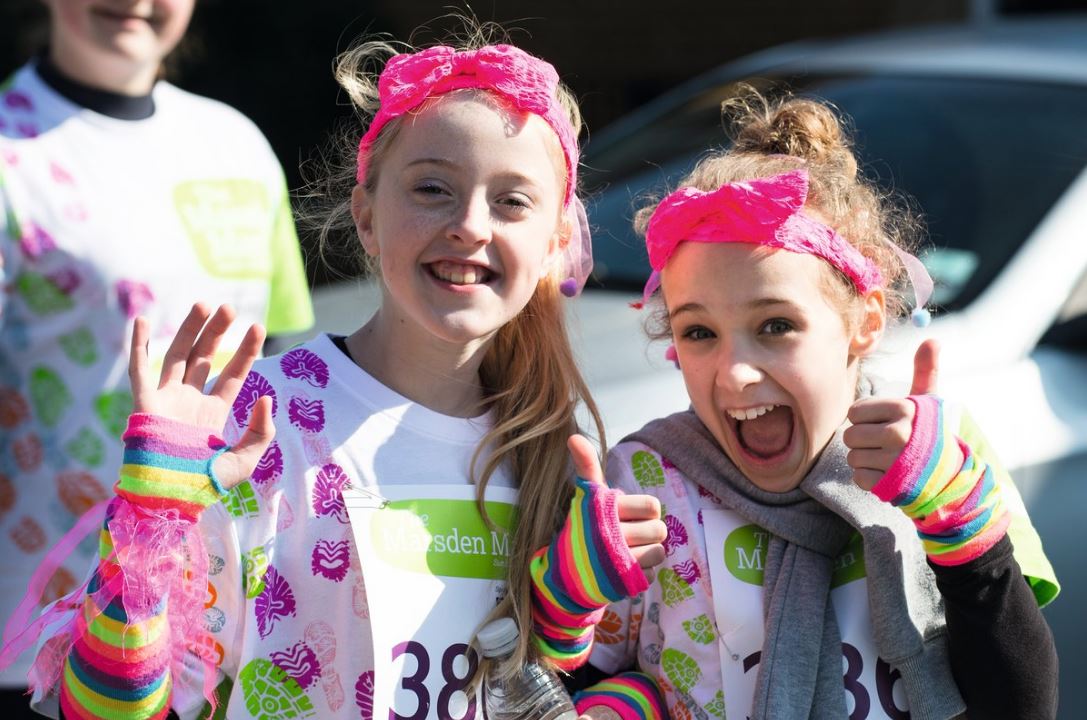 How you help
The funds you raise help us to improve the lives of people with cancer. That means faster genetic testing for more accurate diagnoses, support for our world-leading breast cancer research centre and helping our nurses and doctors provide the very best care.
Your help also means we can invest in state-of-the-art equipment – and train others how to use it – changing the lives of everyone affected by cancer in the UK and around the world.
The thanks we receive from patients, their loved ones, friends, and families prove we are making a difference. And we couldn't do it without people like you taking part in The Marsden March. Here are some of your stories.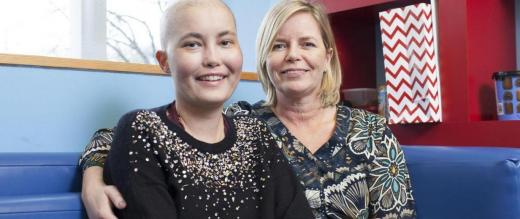 Helen and Ciara
Diagnosed with cancer exactly one year after mum Helen's all-clear, Ciara Lewis walked The Marsden March with her mum after they were both treated at The Royal Marsden. 
Helen Lewis was diagnosed with bilateral breast cancer in 2014 and, following treatment, went into remission in April 2015. But a year later Ciara, her teenage daughter, was diagnosed with acute myeloid leukaemia.
We couldn't believe lightning had struck twice in our family. But we are so proud of the strength and optimism Ciara has shown since her diagnosis.
Ciara was transferred to our hospital in Sutton, where she received aggressive chemotherapy before receiving a stem-cell transplant.
Still recovering from her transplant, she decided to sign up for The Marsden March with her mum.
It was certainly a challenge, but I wanted to give something back – thanks to The Royal Marsden, I'm now on the long road to recovery 
The Royal Marsden saved me, and they saved my wonderful daughter with an incredible transplant. We wanted to help make a real difference to patients and families who will face similar challenges in future.
Dino Dichello
I've been treated at both hospitals, so this was something I could give back
Dino was diagnosed with testicular cancer and following treatment, went into remission. But a tumour the size of a football was later found in his stomach, this was then was successfully removed. And in 2017 Dino and his wife Lisa walked to say thank you for saving his life.
Were you there?
Can you spot yourself in our photos? Browse through the fabulous snaps of the 2017 event, and send us your pics too.
And if you're a social media butterfly don't forget to tag your photos #MarsdenMarch so all your friends can see what you've been up to.
Who can take part?
Don't panic – you don't need to be a marathon runner to join The Marsden March. This one's strictly for strollers! We've seen everyone from eight months old to 80-years-old along the route.
You can do it with a friend, form a team, or bring the family along for a great day out. If you're a patient you can take part too; many decide to join us on the last 5-mile stretch.
If you want to help out, but don't want to do the March, we always need plenty of volunteers on the day. You could be handing out water, directing participants, or simply shouting encouragement.
More from our walkers...
Jake Monk-Kydd
The atmosphere feels like a sports day crossed with a village fete!
Jake's daughter Caitlin was treated for a rare form of bone cancer when she was seven, but three years later she had a relapse. She's now doing well and Jake has done The Marsden March every year to say thanks.
Tom Marfleet
Last year, it took me 10 minutes to get out of bed, so walking 14 miles will be a big challenge. 
Tom is currently receiving treatment for bowel cancer and was a patient at our Sutton hospital during 2016's event. This year, he walked to say thank you for his care.
Blister Sisters
The Marsden March will be in memory of our mum.
Nicola Smith and her team, the Blister Sisters, walked in 2016 to support mum Pat Dawson who was being treated in Sutton. Sadly Pat passed away but the team walked again this year in her memory.
Nicky Lucas
I will be forever grateful to the hospital for my amazing care and treatment.
Nicky was working as nurse at our Chelsea hospital when she was diagnosed with breast cancer. She took part in The Marsden March to say thanks for the support she received during a very difficult time.