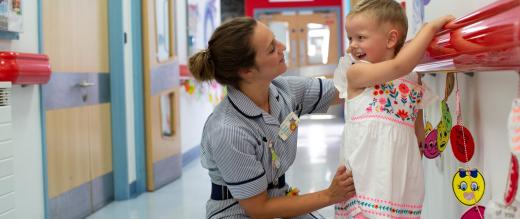 At The Royal Marsden, we bring together leading cancer experts from across the globe. From Dr Mike Hubank and Paula Proszcek who are unlocking some of the most impenetrable secrets of the disease, to senior staff nurse Rosie Bolton who never stops caring for her patients.
And as well as bringing together the best people, we're bringing together the best technology too. From the latest radiotherapy machines to our gene sequencing technology, we're making sure our team of experts has the world leading equipment they need to deliver quicker diagnoses and more effective treatments – so that more people can live longer, fuller lives.
That's why we believe that if cancer is ever truly going to be stopped, it's going to be stopped here at The Royal Marsden.
But we can't do it without your help. So if you want to make a world of difference to people affected by cancer, join our team today by setting up a monthly gift.
Join our world-class team
Make a monthly donation and together we can help to stop cancer
Meet more of the world leading team in your special welcome pack and see how together we'll make a world of difference to people affected by cancer
Receive your exclusive invitation to an online tour of the hospital
We'll be in touch with regular updates about the groundbreaking work you are supporting
Let's stop cancer together
Join our world class team today with a monthly gift and help us stop cancer.