Amy's Marsden Marathon
Amy took part in The Marsden Marathon this September.
Shortly after getting married in 2014, my husband and I discovered that I couldn't fall pregnant, so we went for fertility tests. I was also having bladder problems, terrible migraines and felt permanently exhausted. I couldn't get through a day without needing to sleep in the afternoon. It was an awful time, as I didn't get any answers as to what was causing my symptoms and I felt increasingly anxious.
In 2018, we moved house so I signed up to a new GP practice and told them about my symptoms. They gave me a CA125 blood test which is used to check the levels of protein in the blood. They discovered that the proteins in my blood were over 1,000. They should be around 35.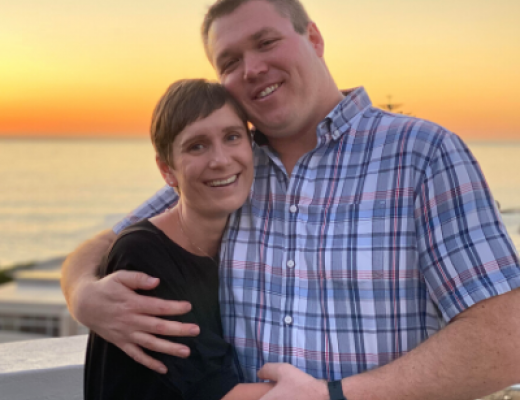 I was sent straight to a local hospital, where I was referred urgently to The Royal Marsden, in Sutton, where I was finally diagnosed with ovarian cancer. When I asked about preserving my fertility at my oncology referral, I was told that it was now a matter of "life and death."
When I got the diagnosis my first thought was "at last, I can get some help now." The Royal Marsden is so special. I felt listened to. I had hope. I kept thinking "now things are going to be okay." The team were incredible; every single member of staff has been so supportive and caring.
I was told I needed major surgery, but the way the consultant explained the operation was so gentle and comforting. I felt supported and knew I could ask anything. The staff made me feel like a person and not just a patient. They provided additional support, such as acupuncture, to help relieve some of the side effects caused by my treatment.
Three months ago, I finished my treatment. I continue to be monitored, because I am not cancer free, but The Royal Marsden saved my life.
I wanted to feel like I am doing something to help other people, to pay back what the staff at The Royal Marsden have done for me. That is why I'll be going the distance for them in September by taking part in The Marsden Marathon.
I've enjoyed running since I was younger. I was born with a complex heart condition and underwent a series of operations until I was in my 20s, and running was one of the things that helped me through mentally then. I was slower than others, but I never let it hold me back.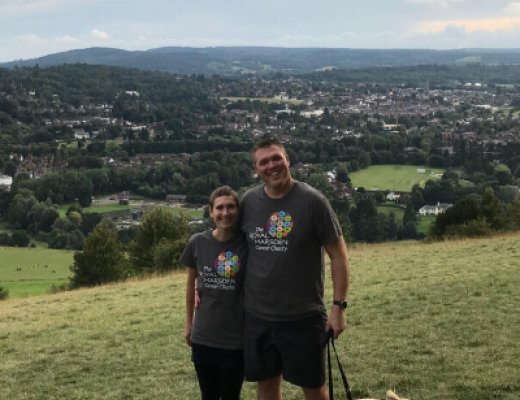 That's why throughout my cancer treatment, I would think about getting back to running. Six months after my surgery, using the couch to 5k app, I slowly built my fitness back up and felt motivated to keep running and keep fit. My plan for September is to run each day with my dog around Epsom Common, near where I live. It's going to keep me motivated, and when I think "this is tough", I'll just think, "I can do this. I got through the chemo, so I can get through this. A run up a hill or a jog along the path is nothing compared to chemo!"
By funding the latest research and equipment, and world-leading professionals, we can ensure patients are given the very best treatment and care, delivering tailored and personalised support, which cares for the whole person, not just their illness. 
Find out more about The Marsden Marathon