Be a home hero and join the 2.6 challenge
Even with events cancelled you can still support us, pick activity based around the numbers 2.6 or 26 that suits you and get fundraising from the comfort of your own home.  
With so many fundraising events being cancelled and postponed, London Marathon have launched The 2.6 challenge to support charities like us.
All you need to do to take part is to think of an activity based around the numbers 2.6 or 26 that suits you and take part from 26 April.  Then ask your friends and family to sponsor you and help raise money for The Royal Marsden Cancer Charity. 
We have come up with some great ideas which you can do, while keeping safe and sticking to the social distancing rules.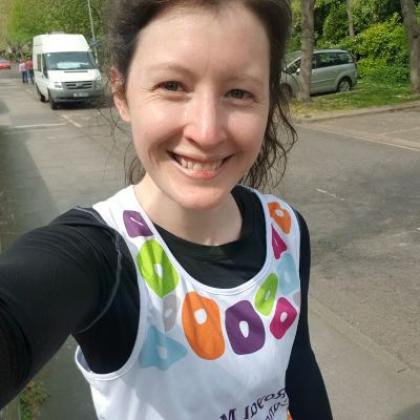 Challenges for you
Run a marathon distance
If you were already a keen runner why not run 4 miles a day over the week to reach your 26 mile target. Or if you are just starting out you could try to run 2.6 miles around your garden. Use an app like Strava to keep track of your distance and to show others when you have reached your target.
26 a day challenge
If you are looking for something you can do from the comfort of your own living room. Try doing 26 squats, push ups or sits up every day for the week or maybe do all three! If you need some inspiration, take a look this the circuit training video that Anthony from Breathe Fitness did for us. 
Virtual disco
Get all your friends together for a virtual disco. Put together a 26 song playlist to share with everyone and all have a virtual party, you could get your friends to make a donation for joining your online disco.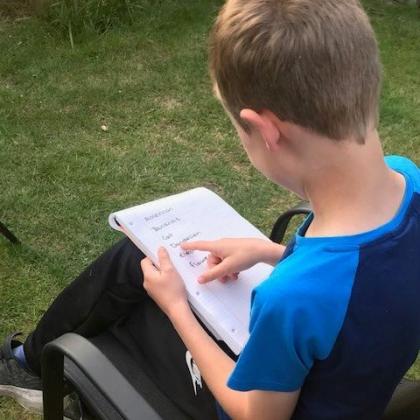 Challenges to do with your family
26 word challenge for children
Get your kids to learn 26 new words over the week and on Friday have your very own Spelling Bee with the family over videochat and spell all the words they've learnt. For an extra challenge make each word start with a new letter of the alphabet!
Family chores
Make a list of 26 chores around the house and get people to sponsor for each chore they do within the week. A great way to combine your spring clean with your fundraising!
Or you can come up with your very own challenge
Once you have decided on your challenge, the easiest way to collect donations is to set up a fundraising page. Then encourage friends and family to sponsor you or challenge them to complete their own 2.6 Challenge for The Royal Marsden Cancer Charity.
We would love to see what you get up to, so share your challenges on social media using the hashtag #TwoPointSixChallenge and tag @royalmarsden in your posts, we can't wait to see what you do.
For more information visit www.twopointsixchallenge.co.uk or email our Events team [email protected]
Pick your challenge
Got a great idea for your 2.6 challenge, set up your fundraising page now.