Beauty that gives back
Award-winning beauty brand, Spacemasks, is supporting our Oak Cancer Centre Appeal through the sale of a special-edition rose-scented eyemask in aid of The Royal Marsden Cancer Charity.
In September 2019, we were delighted to launch a partnership with beauty brand Spacemasks. Since then, over 12,000 packs of their special-edition Spacemasks have been sold, with £1 from each pack donated to The Royal Marsden Cancer Charity. In this blog you can hear from Harriet Inglis, the brand's founder, about why she has chosen to support our Oak Cancer Centre Appeal through this partnership, as well as ways in which the Oak Cancer Centre itself will offer a holistic approach to enhancing patients' physical and mental wellbeing.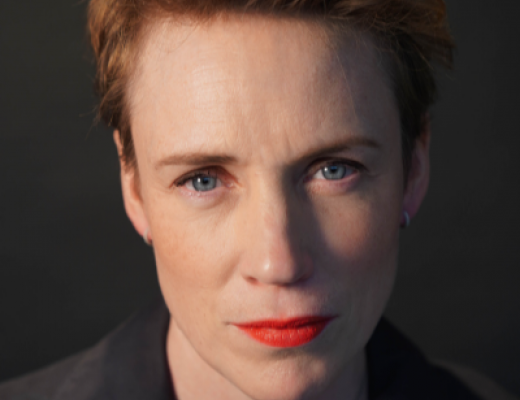 Hear from Harriet
"I'm so pleased to see how popular Spacemasks have become, it is always great to hear positive feedback from my customers. Supporting The Royal Marsden Cancer Charity as the brand's first charity partner was important to me - I am aware of how many people are affected by cancer and know that The Royal Marsden plays such an important role in both caring for patients and developing new treatments.
Since I introduced the rose-scented edition Spacemask in aid of The Royal Marsden Cancer Charity, I've been delighted to see my customers getting behind the partnership too and posting their purchases on Instagram, encouraging their followers to support this wonderful cause.
I chose to direct the money raised towards the Oak Cancer Centre Appeal, helping the hospital to be there for everyone who needs it. The fact that plans for the new centre have been made with physical and mental wellbeing in mind really strikes a chord with me too, as one of the key reasons I created Spacemasks was to encourage others to prioritise wellbeing."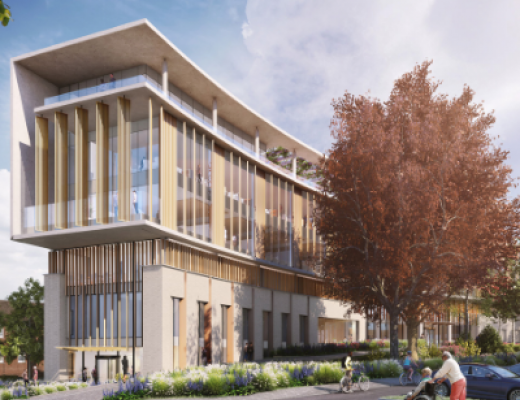 The Oak Cancer Centre's Commitment to Holistic Care 
We know that a patient's experience in hospital plays an important role in their wellbeing and recovery. The Royal Marsden offers holistic treatments, including psychological support and physiotherapy, throughout the hospital and these will also be available in the new Oak Cancer Centre (OCC).  Following staff and patient consultations, the OCC has been designed with patient and staff wellbeing in mind.
As well as creating areas that will increase clinical and diagnostic capacity and accelerate breakthroughs in cancer research, the OCC will be a welcoming space full of natural light and materials, and with acoustic management to help maintain a calm atmosphere. This will greatly improve our patients' experience of visiting the hospital when they are feeling vulnerable.
Due to open in 2022, these and other features within this state-of-the-art facility will help enhance patients' mental health and wellbeing alongside their treatment, providing the best possible patient experience. We are so grateful to supporters like Spacemasks for raising money to make this new centre a reality.
Find out more about special edition Spacemasks in aid of The Royal Marsden Cancer Charity. If you'd like to know more about how your company could support the Charity, get in touch with us via [email protected].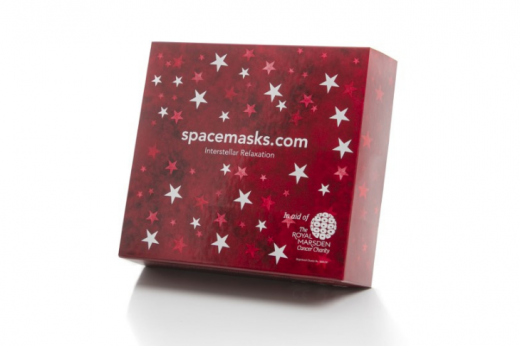 Read more stories on our blog