Best of the blog 2020
This year has proved to be as busy and unusual as any year we've had at The Royal Marsden Cancer Charity. As challenging as 2020 has been at times, we're so proud to continue supporting those affected by cancer. Here is a round-up of blog posts from this year that our supporters have enjoyed the most.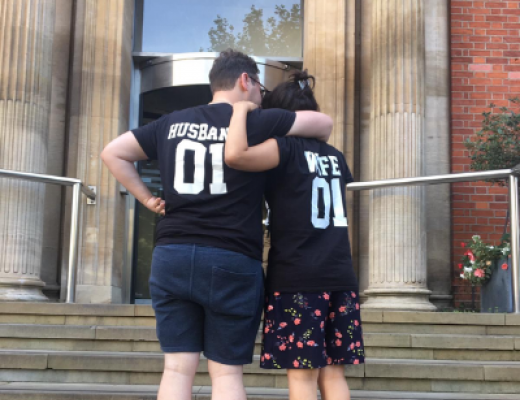 How cancer led to love – Laura's story
This Valentines day, charity supporter and patient, Laura, told us her story of how writing about her cancer treatment led her to meet her husband, Alex.
"Alex and I had known of each for ten years through mutual friends. He then messaged me after he saw my remission blog. We met up for a drink and then it all happened! Alex had non-Hodgkin's lymphoma in his early 20s and when we started chatting about the cancer stuff I knew instantly how much of a connection we had. We were just totally meant to be."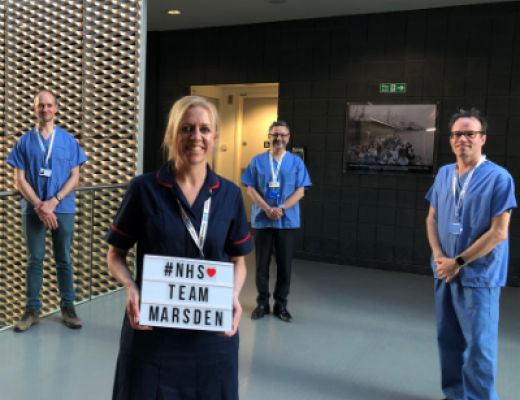 Dr Richard Lee's experience of working in the Nightingale hospital
During the pandemic, Dr Richard Lee, Consultant Physician in Respiratory Medicine at The Royal Marsden, along with other members of staff were redeployed to the Nightingale hospital.
"The initial days were about as intense as anything I've faced in 20 years of my career. Within a fortnight we established the standard clinical protocols that would typically evolve over years in most hospitals. Drawing on our expertise for processes already established at The Royal Marsden, we effectively designed a new hospital from scratch."
Investigating the impact of COVID-19 on cancer treatment and care
COVID-19 led us to fundraise to support several critical studies investigating the impact of the pandemic on cancer treatment and care.
In the space of only a few months, the COVID-19 pandemic has required rapid and large-scale changes across the NHS. Cancer patients are a particularly vulnerable group, with often complex treatment plans in place. Clinicians are making difficult decisions daily – made even more critical when considering the risks the virus presents.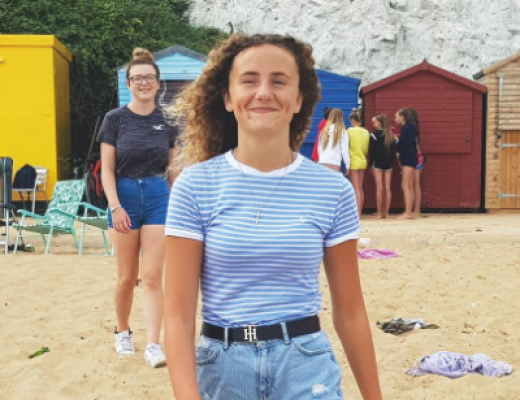 Niamh's journey from the youngest ever bone marrow transplant patient to thriving 16-year-old
In September we celebrated Childhood Cancer Awareness Month with a blog about patient Niamh, who in 2006 became The Royal Marsden's youngest ever bone marrow transplant patient. We caught up with Niamh who is now 16 years old and has recently completed her GCSEs.
Sarah Shelley, Niamh's mum, said: "We are so proud of Niamh and how far she has come. I can still remember how it felt when Niamh started her very first day at school. It was such a big thing for us as we never thought we would get to see that day.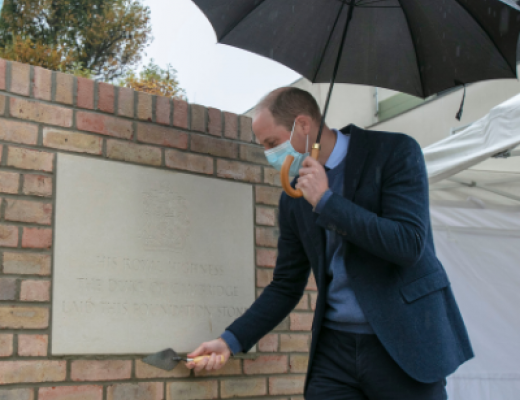 HRH The Duke of Cambridge visits to mark the start of building The Oak Cancer Centre
In October the building works for The Royal Marsden's Oak Cancer Centre began, this was marked by a visit from The Duke of Cambridge. The Duke followed in his mother's footsteps by laying the foundation stone 30 years after Diana, Princess of Wales, laid a ceremonial foundation stone to commemorate the building of the Chelsea Wing at The Royal Marsden in Chelsea.
Read more about the visit and our plans for a new, cutting edge cancer centre
At The Royal Marsden Cancer Charity, we'd like to wish all our supporters Seasons Greetings and say a huge thank you for your support this year.
"It's thanks to our supporters that we're able to keep looking for ways to improve the lives of people affected by cancer, even during the most challenging of times."
- Managing Director of The Royal Marsden Cancer Charity, Antonia Dalmahoy
Come back to the blog in the new year to read all our latest updates from patients, staff and fundraisers.
Read more stories on our blog