Childhood Cancer Awareness Month
To mark Childhood Cancer Awareness Month this September, we wanted to introduce you to Niamh Shelley who in 2006 became The Royal Marsden's youngest ever bone marrow transplant patient.
Niamh was just 20 months old at the time of the transplant and was treated at The Oak Centre for Children and Young People. She is now 16 years old and has just finished secondary school, completing her GCSEs. Sarah Shelley, Niamh's mum, said: "We are so proud of Niamh and how far she has come. I can still remember how it felt when Niamh started her very first day at school. It was such a big thing for us as we never thought we would get to see that day.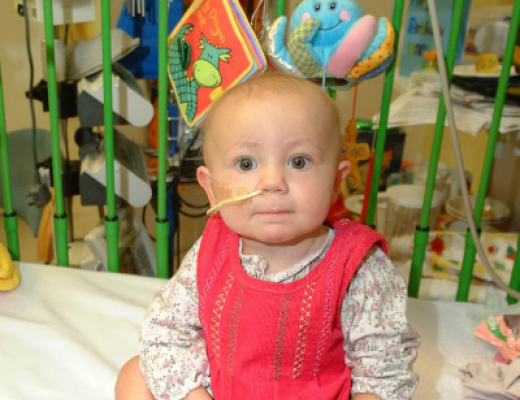 Niamh was 14 months old when she was diagnosed with acute myeloid leukemia. Christopher, Niamh's dad, and I couldn't believe what was happening – it was just devastating. We were told she was in the poor risk group and unlikely to survive."
Niamh was referred to The Royal Marsden's Oak Centre for Children and Young People, one of the largest comprehensive children's centres in Europe which sees almost 600 inpatients and more than 5,000 day patients every year.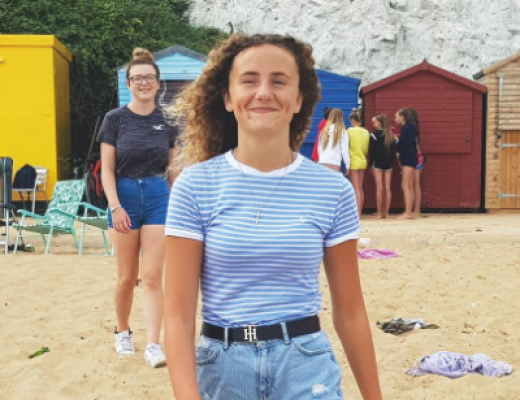 "Niamh started treatment straight away," said Sarah. "We were then told that she would need a bone marrow transplant. It was a very difficult time for us. No one in the family was a match, but thankfully an unrelated donor match was found."
In March 2006, aged just 20 months old, Niamh was given a bone marrow transplant. The transplant was a success, and Niamh and Sarah were soon able to go home.
"Niamh spent a total of four months in hospital during treatment. I stayed with her the whole time and Christopher would come at the weekends." Sarah recalls. 
"The staff at The Royal Marsden are just incredible. Many of the nurses went above and beyond in their care for us as a family and for that we will be eternally grateful. They made everything better and really looked after us all, even Niamh's four brothers when they came to visit. They really were everything to us at that time and we became good friends. We have stayed in touch too.
Niamh has been well ever since her transplant. She still goes to The Royal Marsden for check-ups twice a year. She is like a celebrity when we're there because all the staff know about her which she finds strange sometimes as she doesn't really remember any of it.
Going through something like this changes your life forever but Niamh has done brilliantly and has grown up into such a beautiful girl."