Coronavirus appeal raises £1.6million for The Royal Marsden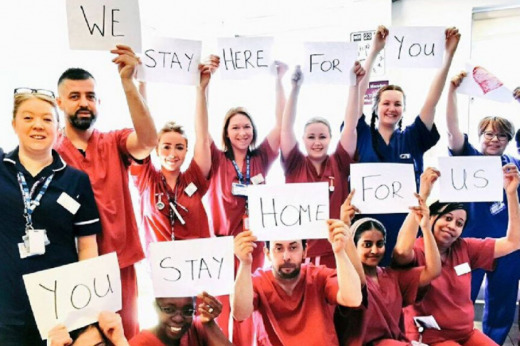 The Royal Marsden Cancer Charity's emergency appeal, which launched in March as one of the first NHS hospital charity appeals, saw the public responding at pace with £1million raised in just a month. This vital support for The Royal Marsden NHS Foundation Trust staff and patients is now totalling £1.6million.
Donations from the appeal are already making a huge difference to staff and patients, funding mental wellbeing and psychological support for staff so that staff have the help they need to deal with the impact of the pandemic while continuing to provide the best possible care for cancer patients.
Money raised has also been invested into digital resources such as purchasing iPads so that doctors are able to carry out remote consultations with patients who can stay safely at home, and WiFi upgrades on hospital wards, enabling patients to keep in touch with their loved ones while visitation is restricted, and stay connected when they most need to.
The Charity is now focussed on raising funds to support a number of critical research studies to investigate the impact of COVID-19 on cancer patients. The Royal Marsden has launched several critical studies at an unprecedented pace to investigate how the virus interacts with cancer treatments. Researchers at the world-leading cancer hospital are working with commercial and academic partners and NHS Trusts from across the country to provide an immediate wave of information about COVID-19 as well as information about the long-term impact.
Antonia Dalmahoy, Managing Director of The Royal Marsden Cancer Charity, said:
As the impact of the COVID-19 crisis continues to be felt around the UK, staff at The Royal Marsden are still working tirelessly to care for cancer patients. It's thanks to the generosity of our supporters that we have been able to help the hospital quickly adapt and innovate in response to the crisis. We now need to help fund vital research to help doctors understand the biology and interactions between cancer patient's immunity, COVID-19, cancer and cancer treatment.