"I shouldn't be here but I am" - Julie's story
Julie's world stopped when she was diagnosed with stage 4 medullary thyroid cancer in 2020. Then she had the chance to join a clinical trial at The Royal Marsden. This is her inspiring story.

When Julie, 49, was diagnosed with stage 4 medullary thyroid cancer in 2020, she felt as though her world had ended. Then she came to The Royal Marsden, where she was given the opportunity to join a clinical trial. Within six months of starting the trial, her tumours had shrunk by 60%. This summer, she took part in the London to Paris cycle to raise money for The Royal Marsden Cancer Charity.
Receiving the diagnosis
"My symptoms first presented while I was training for a half marathon in March 2020, although I was not aware at the time. I started to get backache when I was running, but I'd had a hip replacement a few years previously and thought the pain was just 'wear and tear'.
"A few months later, I found a lump in my neck. That October, when I was told I had a rare type of thyroid cancer, my world just stopped. I have three children and a partner, and there were lots of tears – it was all very traumatic.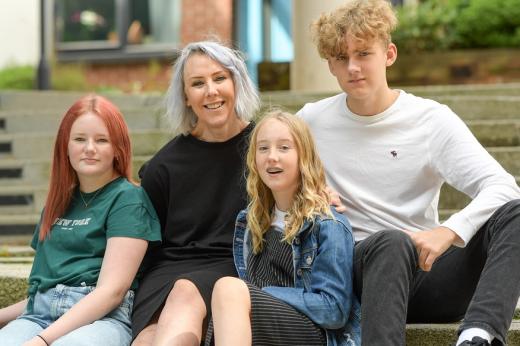 "The next call came while I was on holiday in Cyprus with my family just after my diagnosis. The results had come back from my CT scan and unfortunately the cancer had spread."
Joining a trial at The Royal Marsden
"I thought I only had a year left. I was in a lot of pain and couldn't breathe very well. Through my friend's husband, I found a UK support group for medullary thyroid cancers, which is where I first heard about Dr Kate Newbold at The Royal Marsden and the clinical trial I'm now part of. After being referred to The Royal Marsden and meeting Dr Newbold, I felt reassured for the first time. I joined the LIBRETTO-531 clinical trial and am currently on selpercatinib treatment, which has shrunk my tumours by over 60% in just six months.
"After my first day of treatment at The Royal Marsden, I felt an immediate effect – I've never had an ache since. I have good news at every scan and some of my tumours have completely disappeared."
The London to Paris cycle
"The trial has given me my life back. Last year I completed 'Walk 60 miles in November' and this summer I took part in the London to Paris cycle to raise money for The Royal Marsden Cancer Charity.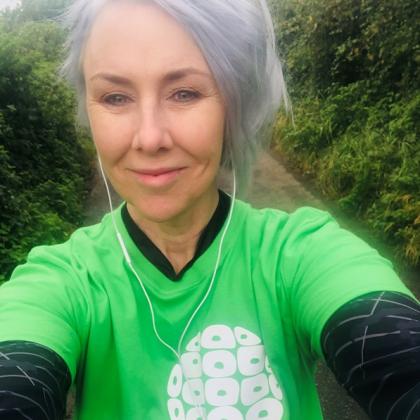 "The training began six months before the event. I started by going on very short rides of around 5 miles, as my fitness levels had plummeted after diagnosis and two major surgeries. I built up the distance gradually over the months by cycling 3-4 times a week. In the beginning it wasn't a problem, but as the rides got longer, they took up so much of my time.
"I was really nervous when we set off, worrying that I wouldn't be able to do the distances on four consecutive days. But I felt better after the first day which gave me the confidence to relax a bit and trust myself.
"The final leg was cycling two miles from park Monceaux to the Eiffel Tower. We were escorted through red lights, while the traffic of Paris was stopped for us. People stopped all the way along to cheer, clap and wave at us, and as I cycled up the Champs Elysee, tears rolled down my face. All I was thinking was, 'I shouldn't be here, but I am!'
"I am forever grateful for the trial that I am here still."
Why I support The Royal Marsden Cancer Charity
"I decided to raise funds for The Royal Marsden Cancer Charity because the research that is carried out at The Royal Marsden is going to benefit all of us – and not just patients now, but patients in the future too. By fundraising for The Royal Marsden, you are giving a future without cancer the very best chance of success.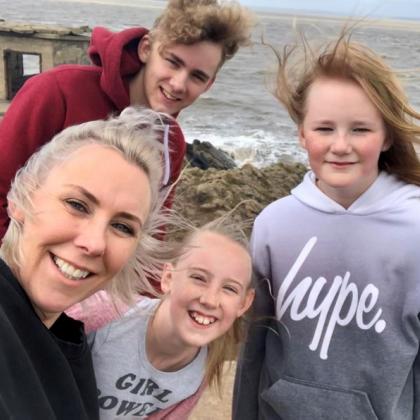 "I would advise anyone interested in doing a similar fundraising challenge to quite simply do it! Choose a challenge that you know you will enjoy and train properly for it, so you are in the best condition you can be.
"The treatment I'm on could work for a number of years and my research team are already in the process of testing other drugs for the type of cancer I have.
"Research is our future – it's so important for us to support it."
Help us fund innovative research 
The Royal Marsden Cancer Charity is the largest charitable funder of research at The Royal Marsden.  
The pace of cancer research moves quickly, so it's vital that The Royal Marsden's clinicians and researchers are able to stay at the forefront of the latest advances. Thanks to our supporters we are able to fund pioneering clinical trials, state of the art equipment, purpose-built facilities and world-leading leading cancer experts.  
Learn more about ways you can support us
Feeling inspired?
Discover our upcoming events and challenges